Main content starts here, tab to start navigating
Chelsea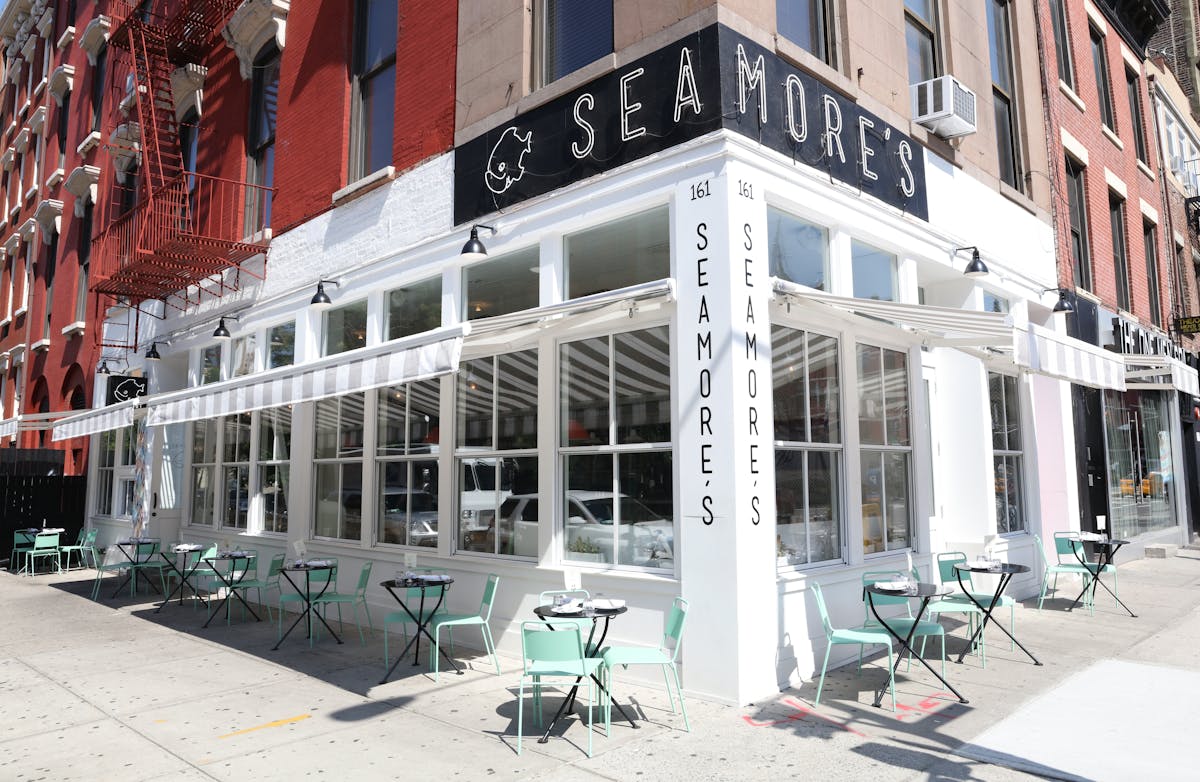 Slide 1 of 4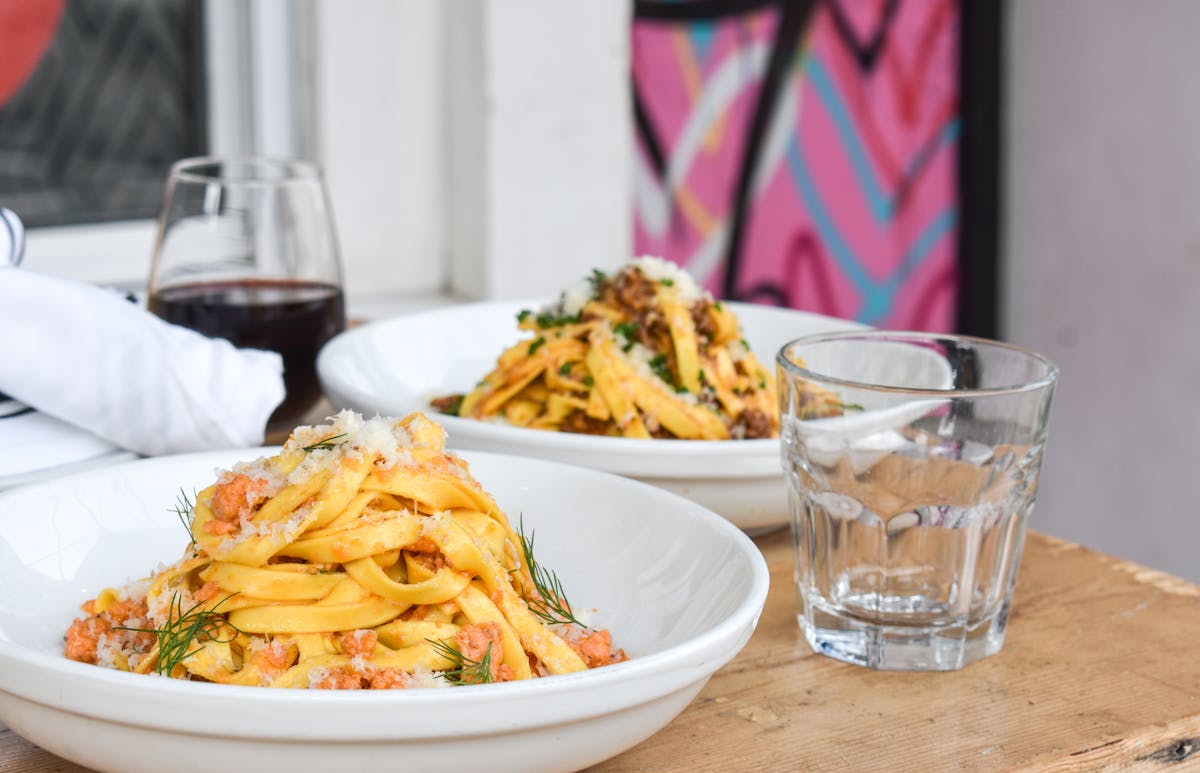 Slide 2 of 4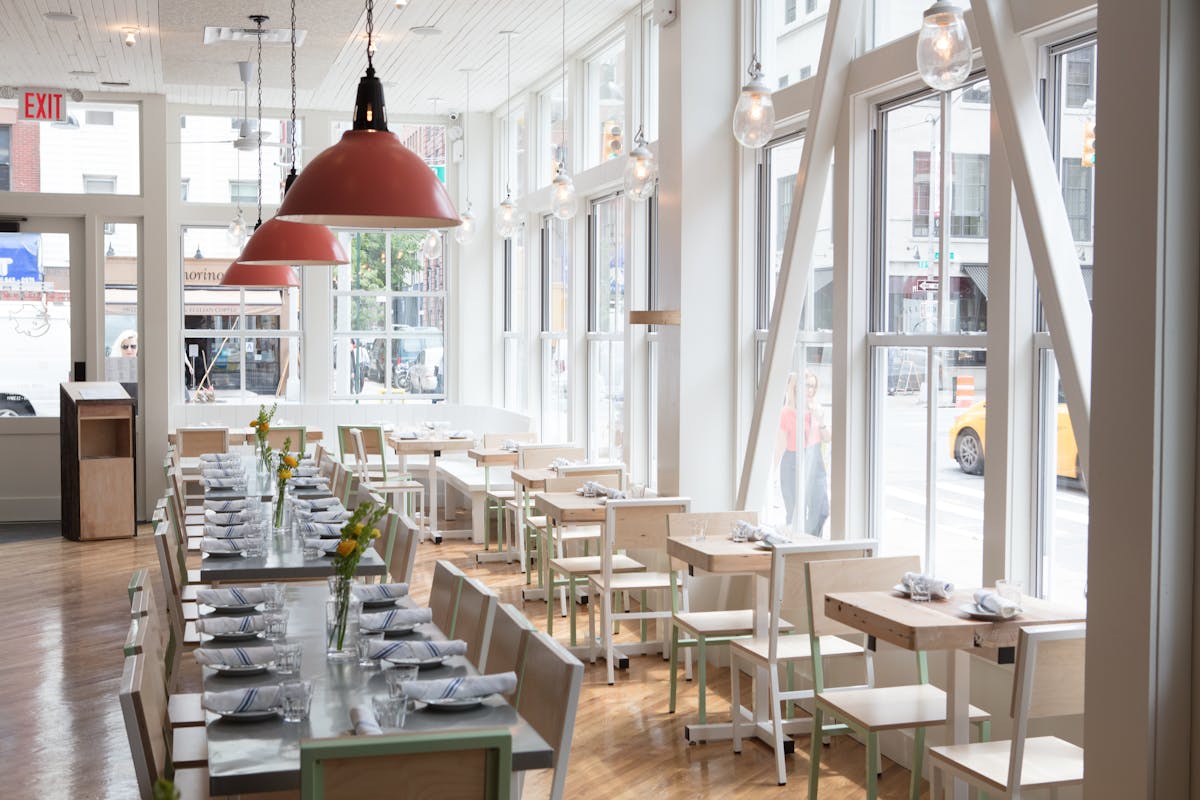 Slide 3 of 4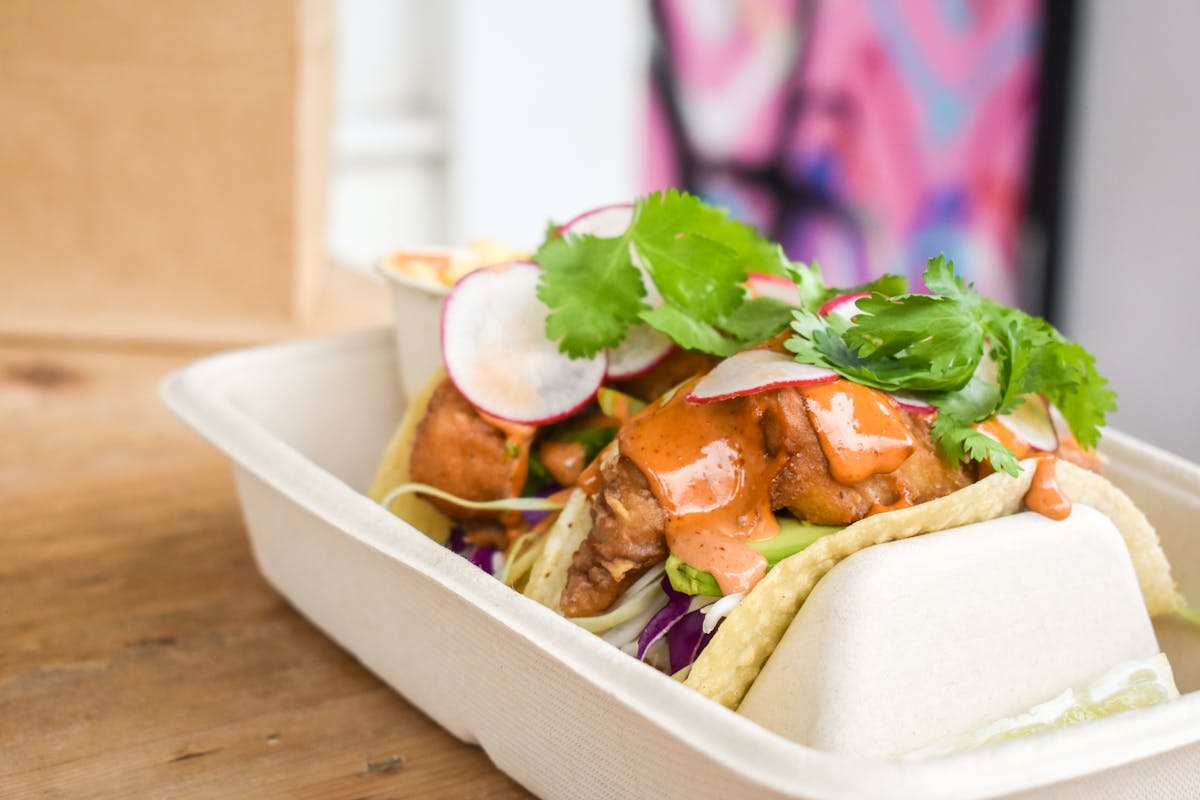 Slide 4 of 4
Hours & Location
161 8th Ave (at 18th St),
New York, NY 10011
212-597-9222
chelsea@seamores.com
Sunday through Thursday: 12 - 9pm
Friday & Saturday: 12 - 10pm

- Seamore's Happy Hour -

Weekdays | 3-6PM
$5 Select Beer
$7 Select Wines
$9 Mixed Drinks

- Weekend Brunch -

Saturday & Sunday | 12-4PM
BOTTOMLESS BRUNCH
$28/person + purchase of entree + tax and tip
(all guests at the table must participate)

Welcome to our cozy corner in Chelsea! We are serving up delicious sustainably-sourced seafood dishes, craft cocktails and great vibes. Our goal is to provide our guests with an exceptional experience, whether that be for a weekly date night or to celebrate a special occasion. With a private dining space / speakeasy bar which can accommodate up to 30 guests, Seamore's Chelsea is also a great choice for your next event! Come on by to get a glimpse of our commitment to community and hospitality!

Menus
Mondays - Thursdays | 12pm - 9pm
Fridays | 12pm - 10pm
Saturdays | 4pm - 10pm
Sundays | 4pm - 9pm
FRESH OFF THE DOCK
DAILY CATCH

Tilefish

Hake

Monkfish

OYSTER OF THE DAY

Moonrise , MA
Starters
East Coast Oysters

half-dozen, pink peppercorn mignonette, cocktail sauce

1/2 dozen $18

dozen $36

Firecracker Cauliflower

cauliflower tempura, sweet chili aioli, sesame seeds

$13

Guacamole + Chips

tomato, onion, jalapeno, cilantro

$15

Crispy Squid

saffron aioli, lemon

$14

Yellowfin Tuna Poke

ponzu, avocado, peanut

$25

Buffalo Shrimp

crispy shrimp, herb ranch dressing

$15
Soups + Salads
Kombu Mushroom Soup

farro, paprika toast

$15

New England Clam Chowder

potato, bacon, crouton, chives

$16

Shaved Brussels + Fennel Salad

spinach, napa cabbage, red onion, goat cheese, toasted breadcrumbs, walnut vinaigrette, balsamic drizzle

$18

Kale + Avocado Salad

walnuts, sweet potato, quinoa, honey-apple vinaigrette

$18

Seamore's Salad

poached shrimp, avocado, crunchy greens, mint, pear, cucumber, cherry tomato, crumbled peanuts, porcini vinaigrette

$25

Add Protein To Your Salad

Marinated Chicken + $6

Blackened Shrimp + $7

Steelhead Salmon + $10

Seared Sesame Yellowfin Tuna + $12

Montauk Scallops + $14

Daily Catch + MP
Tacos
Baja Fish (Crispy or Seared)

avocado, cabbage, chipotle mayo, cilantro, corn tortillas

2 Tacos $18

3 Tacos $26

Grilled Shrimp 🌶

avocado, roasted tomatillo salsa verde, cabbage slaw, corn tortilla

2 Tacos $18

3 Tacos $26

Korean BBQ Chicken

gochujang marinade, avocado, kimchi crema, flour tortilla

2 Tacos $18

3 Tacos $26
Sandwiches
Served coleslaw + choice of side salad, fries or sweet potato fries
Maine Lobster Roll

mayo, celery, old bay

$34

Beer Battered Fish Sandwich

daily catch, tartar sauce, pickled veggies

$21

Blackened Monkfish Sandwich

pickled veggies, tartar sauce

$21

Steelhead Salmon Burger

marinated cucumber, pickled veggies, sesame, sriracha mayo

$21

Seamore's Burger

double beef patty, cheese, bacon, lettuce, tomato, onion, pickles & special sauce

$21
Mains
The Reel Deal

simply grilled fish over rutabaga parsnip mash + chia-nut crumble, sauteed swiss chard w/ sofrito, and quinoa + black rice w/ mushrooms + grapes

Choice of Reel Deal Fish

Daily Catch +MP $0

Blackened Shrimp $27

Steelhead Salmon $30

Seared Sesame Yellowfin Tuna $32

Montauk Scallops $34

Choice of Reel Deal Sauce

(on the side)

Charred Scallion

Red Curry

Chimichurri

Lemongrass Aji

Steelhead Salmon + Sumac Farro

preserved lemon, zucchini, pickled fennel, fried capers, cucumber coulis

$28

Fish + Chips

tartar sauce, malt vinegar, pickled veggies

$25

Lobster Mac + Cheese

maine lobster, rigatoni, three cheese, breadcrumbs

$34

Red Curry Mussels + Fries (Spicy)

PEI mussels, scallion, mint, basil, toasted baguette

$26
Sides
Rutabaga Parsnip Mash + Chia-Nut Crumble

$10

Sauteed Swiss Chard With Sofrito

$10

Quinoa + Black Rice with Mushrooms + Grapes

$10

Mac + Cheese

bechamel, rigatoni, breadcrumb

$10

Kale + Avocado Salad

(side portion)

$10

Fries

$10

Sweet Potato Fries

$10
Desserts
Seamore's Famous Churro Ice Cream Sandwich

caramel chocolate chuck ice cream, cinnamon sugar, caramel sauce

$11
Saturday & Sundays 12pm - 4pm
Try Our Bottomless Brunch!

for $28 you'll receive your choice of the following brunch cocktails for 90 minutes:
mimosas, bellinis, bloody marys, aperol spritzes, margaritas
*must order an entree to qualify
*whole table must participate
Brunch Cocktails
Saturdays & Sundays
Mimosa

Glass $12

Bellini

Glass $12

Bloody Mary

Glass $12
Starters
East Coast Oysters

mignonette, cocktail sauce

1/2 dozen $18

dozen $36

Yellowfin Tuna Poke

ponzu, avocado, peanut

$25

Crispy Squid

saffron aioli, lemon

$14

Guacamole + Chips

tomato, onion, jalapeno, cilantro

$15

Firecracker Cauliflower

cauliflower tempura, sweet chili aioli, sesame seeds

$13

Buffalo Shrimp

crispy shrimp, herb ranch dressing

$15
Soups + Salads
Kombu Mushroom Soup

farro, paprika toast

$15

New England Clam Chowder

potato, bacon, crouton, chives

$16

Shaved Brussels + Fennel Salad

spinach, napa cabbage, red onion, goat cheese, toasted breadcrumbs, walnut vinaigrette, balsamic drizzle

$18

Seamore's Salad

poached shrimp, avocado, crunchy greens, mint, pear, cucumber, cherry tomato, crumbled peanuts, porcini vinaigrette

$25

Kale + Avocado Salad

walnuts, sweet potato, quinoa, honey-apple vinaigrette

$18

Add Protein To Your Salad

Marinated Chicken $6

Blackened Shrimp $7

Steelhead Salmon $10

Seared Sesame Yellowfin Tuna $12

Montauk Dayboat Scallops $14

Daily Catch +MP
Big Plates
Egg Scramble

fontina + parm, creme fraiche, chive, choice of toast

$15

Chopped Bacon $4

Avocado Toast

poached egg, ale bread, cherry tomatoes, spicy mayo

$18

Blueberry Pancakes

3 buttermilk pancakes, whipped lemon butter, macerated blueberries, maple syrup

$16

Lobster Bendict

maine lobster, poached eggs, hollandaise

$25

Fish + Chips

tartar sauce, malt vinegar, pickled veggies

$25

Lobster Mac + Cheese

maine lobster, rigatoni, three cheese, breadcrumbs

$34

Steelhead Salmon + Sumac Farro

preserved lemon, zucchini, pickled fennel, nicoise olives, cucumber coulis

$28
Tacos
Baja Fish (Crispy or Seared)

avocado, cabbage, chipotle mayo, cilantro, corn tortillas

2 Tacos $18

3 Tacos $26

Grilled Shrimp 🌶

avocado, roasted tomatillo salsa verde, cabbage slaw, corn tortilla

2 Tacos $18

3 Tacos $26

Korean BBQ Chicken

gochujang marinade, avocado, kimchi crema, flour tortilla

2 Tacos $18

3 Tacos $26
Sandwiches
Served coleslaw + choice of side salad, fries or sweet potato fries
The Bacon, Egg + Cheese

bacon + caramelized onion marmalade, fontina cheese, calabrian chile

$17

Maine Lobster Roll

mayo, celery, old bay

$34

Beer Battered Fish Sandwich

daily catch, pickled veggies, tartar sauce, gem lettuce salad

$21

Seamore's Burger

double beef patty, cheese, bacon, lettuce, tomato, onion, pickles & special sauce

$21
Sides
Kale + Avocado Salad

(side portion)

$10

Bacon

$7

2 Eggs Any Style

$4

Fries

$10

Sweet Potato Fries

$10

Single Blueberry Pancake

$5

Breakfast Potatoes

$7
Desserts
Seamore's Famous Churro Ice Cream Sandwich

caramel ice cream, cinnamon sugar, caramel sauce

$11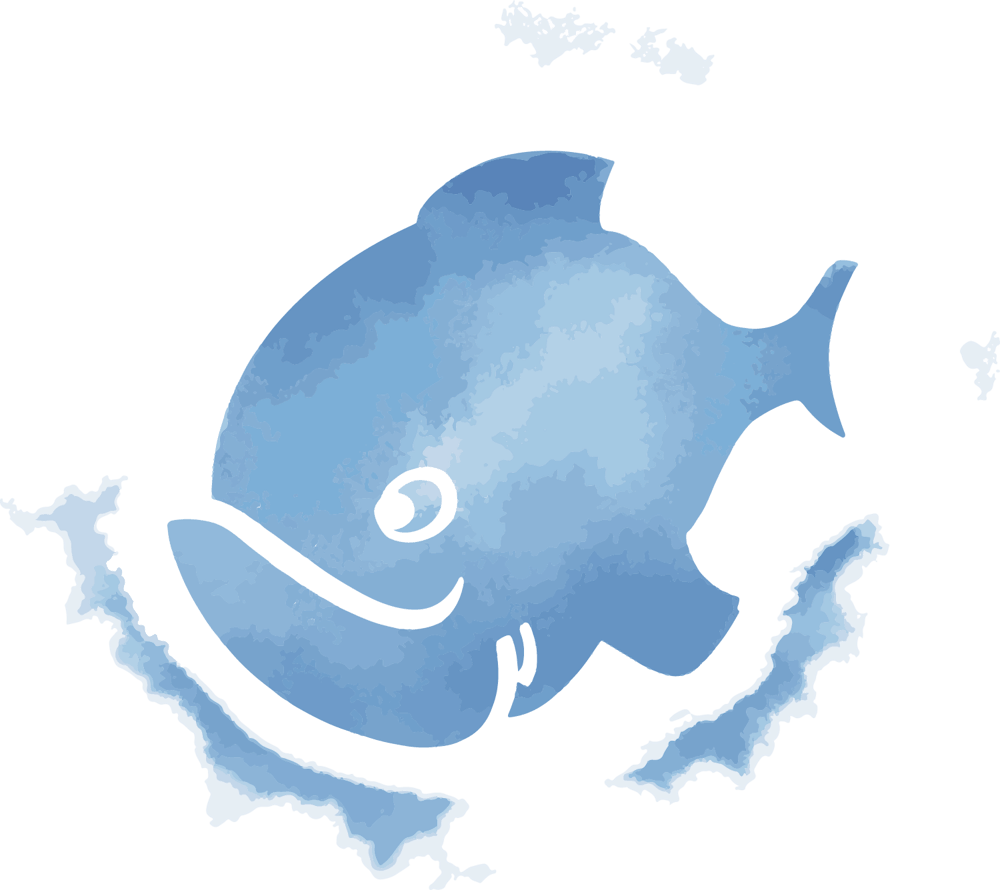 N/A Beverages
Saratoga Sparkling Water

$9

Saratoga Still Water

$9

Coke & Co.

$5

Iced Tea

$5

Lemonade

$5

Arnold Palmer

$5

La Colombe Coffee

dark roast

$5

La Colombe Cold Brew

$7

Cold Brew Iced "Latte"

cold brew concentrate, milk

$7

Hot Tea

HARNEY & SONS english breakfast, earl grey, chamomile, peppermint

$5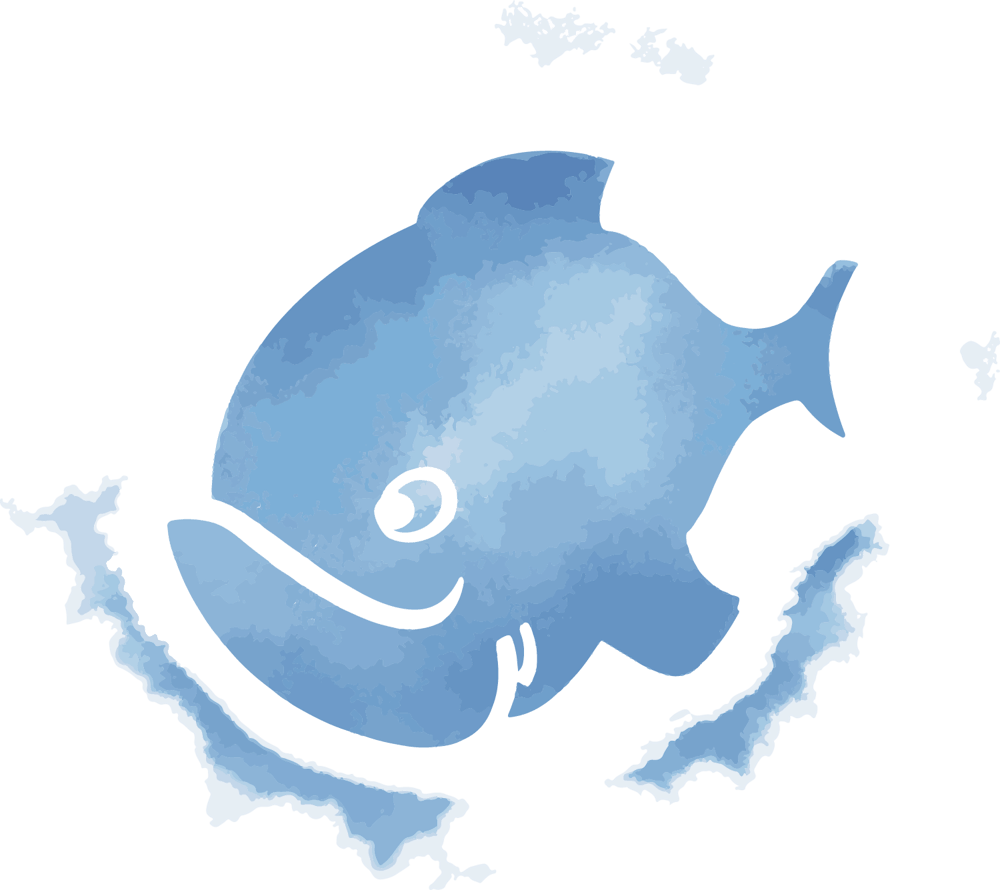 Draft Beer
Seamore's Local Lager

michigan, 4.4%

$8

Montauk Wave Chaser IPA

new york, 6.4%

$9

Bronx City Island Sour IPA

new york, 6%

$8

Cigar City "Frost Proof" White Ale

Florida, 6%

$8
BEER CANS
Narragansett Lager

Rhode Island, 5%

$6

Coney Island Merman IPA

new york, 5.8%

$7

Montauk Pilsner

montauk, 5.4%

$7

Montauk Seasonal

new york, 5.7%

$7

Allagash White

maine, 5.2%

$9

Blue Point Imperial Sunshine IPA

new york, ny 9.6%

$10

Southern Tier Nu Haze IPA

lakewood, ny, 6.0%

$7

Austin East Cider

austin, tx, 5.0%

$7

Wölffer Dry Rose Cider

new york, 6.9%, 12oz

$13

Guinness Draught Stout

ireland, 4.2%

$8

Cigar City Maduro Brown Ale

florida, 5.5%

$7

High Noon Grapefruit Hard Seltzer

california, 4.5%

$9

Veltin's Pilsner

Germany, 4.8%

$7
Sparkling & Rosé
BRUT CAVA

belle epoque, barcino, penedas, spain NV

$13

$52

To-Go $7

BRUT ROSE

maison marcel, cotes de provence

$16

$64

ROSÉ

croix de peyssarol, mediterranee, 2021

$15

$60
White
PINOT GRIGIO

giuliano rosati, italy 2020

G: $13

B: $52

VERMENTINO

prelius, maremma toscana 2019

G: $16

B: $64

SAUVIGNON BLANC

frenzy, marlborough, new zealand 2018

G: $15

B: $60

ALVARINHO

nortico, minho, portugal 2018

G: $14

B: $56

WHITE BURGUNDY

domaine laroche, bourgogne 2018

G: $17

B: $68

TXAKOLINA

gaintza, spain 2020

G: $16

B: $64

THE WINE FOR SEAFOOD - MUSCADET

loire, france, 2018

G: $13

B: $52
Red
NERO D'AVOLA

cusumano, sicilia, italy 2020

G: $13

B: $52

PINOT NOIR

l'umami, willamette valley, oregon 2020

G: $16

B: $64

TEMPRANILLO

celeste, pago del cielo, ribera del duero 2018

G: $17

B: $68

MALBEC

terrazas de los andes, argentina 2019

G: $15

B: $60
$1.50 Oysters (order by the 1/2 dozen)
Beer
Seamore's "Local Lager"

Draft by founders, 5.2%, grand rapids, mi

$5

Narragansett Lager

Can 5%, pawtucket, ri

$5

Coney Island Merman IPA

Can new york, 5.8%

$5
Wine
Cava Belle Epoque Brut

barcino, penedas, spain NV

$7

Pinot Grigio

corvo, sicily, italy 2017

$7

Montepulciano Organic

era, abruzzo, italy 2017

$7
Mixed Drinks
nothing shaken or stirred
Any House Vodka, Gin, Rum, Tequila or Whiskey

And a Mixer

$9
Anne Bonney Cocktails
The other side

ten to one dark rum, amaro, vermouth, cynar, allspice

$16

Jolly Roger ☠️ #2

ginger turmeric gin, st. germain, orange liqueur

$16

three crow's call

screwball p.b. whiskey, rittenhouse rye, grape jelly syrup, chocolate bitters

$16
Cocktails
APRICOT OLD FASHIONED

buffalo trace bourbon, apricot, peychaud bitters

$17

NEGRONI AHUMADO

union mezcal, method sweet vermouth, suze, orange bitters, orange twist

$17

PRICKLY PEAR MARGARITA

altos reposado tequila, prickly pear, lime, chareau aloe, agave, celery salt & pepper rim

$16

SMASH PRIMAVERA

sazerac rye, punt e mes, lime, raspberry, grapefruit bitters

$15

RIVIERA GIMLET

new amsterdam gin, montenegro amaro, apricot, honey, lemon

$15

LYCHEE SPRITZ

moskovskaya vodka, soho lychee liquer, lemon, basil, club soda

$15

PUNCH MILANO

flor de cana 7yr rum, campari, caramelized pineapple, lime, nutmeg

$16

APEROL SPRITZ

aperol, cava, soda, orange bitters

$15

MULES | DARK & STORMYS

moskovskaya vodka or gosling rum, lime, & ginger beer

$14

PALOMA | TRADITIONAL OR SPICY

anza tequila, lime, grapefruit soda

$14
For the Guppies
served with side of broccoli or fries
Cheese Quesadilla

$9

Mac & Cheese

$11

Fish Sticks

Fries

$11

Pasta

with butter

$9

Burger

$11
Brunch
Saturdays + Sundays 'til 4pm
Scrambled Eggs + Toast

$9
Drinks
Milk

$4

Orange Juice

$5

Lemonade

$5