Mixology Classes @ Dumbo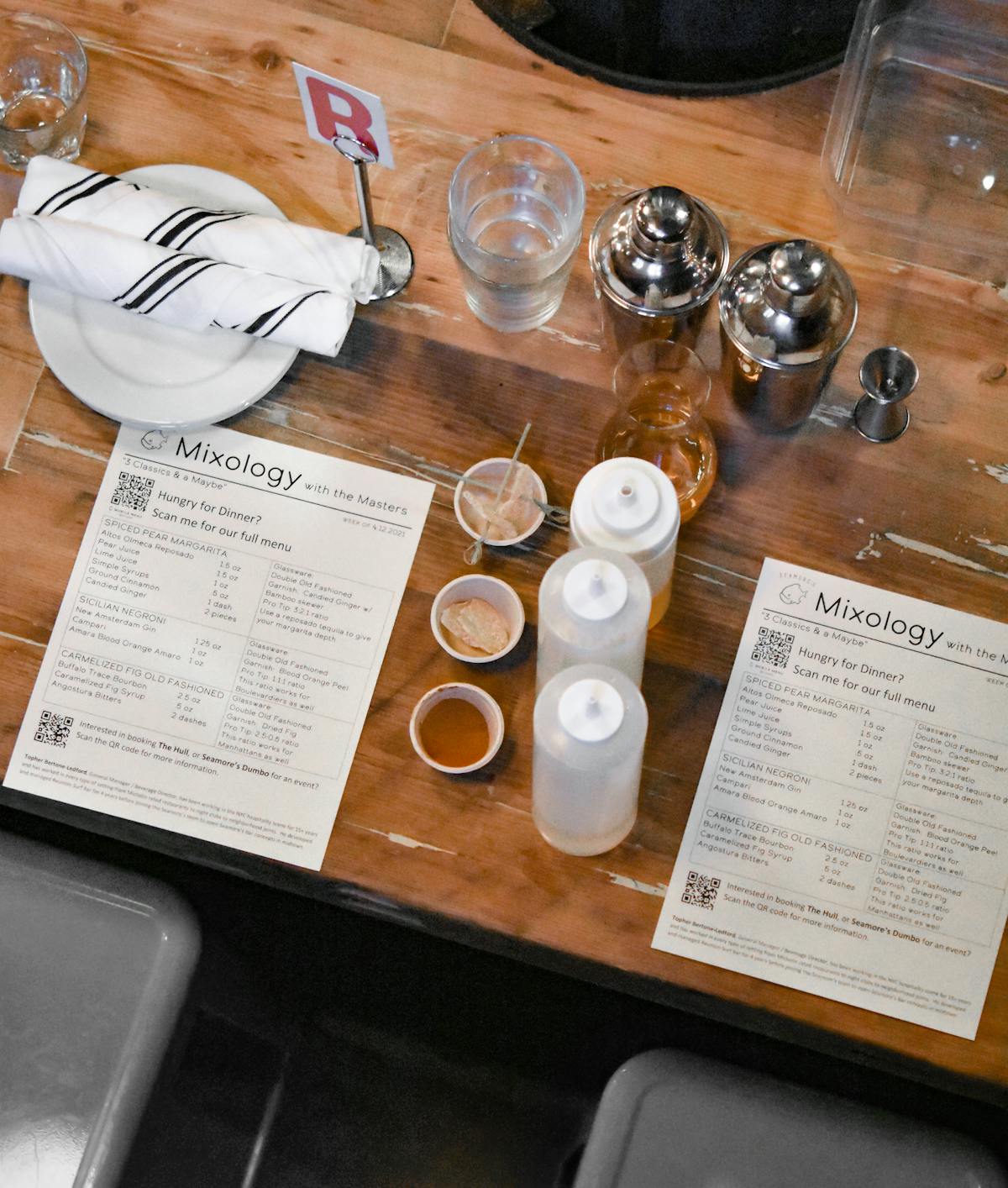 Slide 1 of 3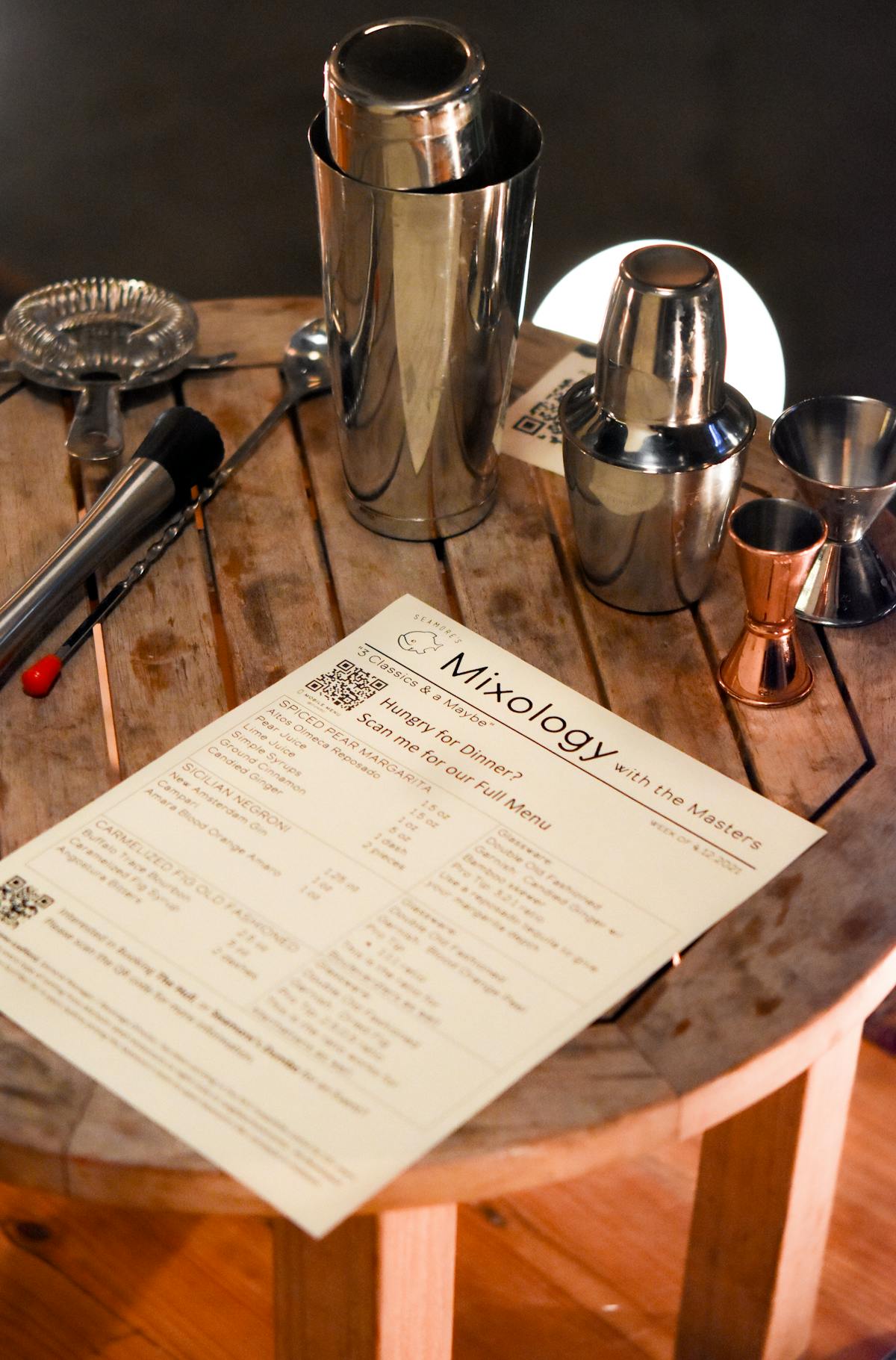 Slide 2 of 3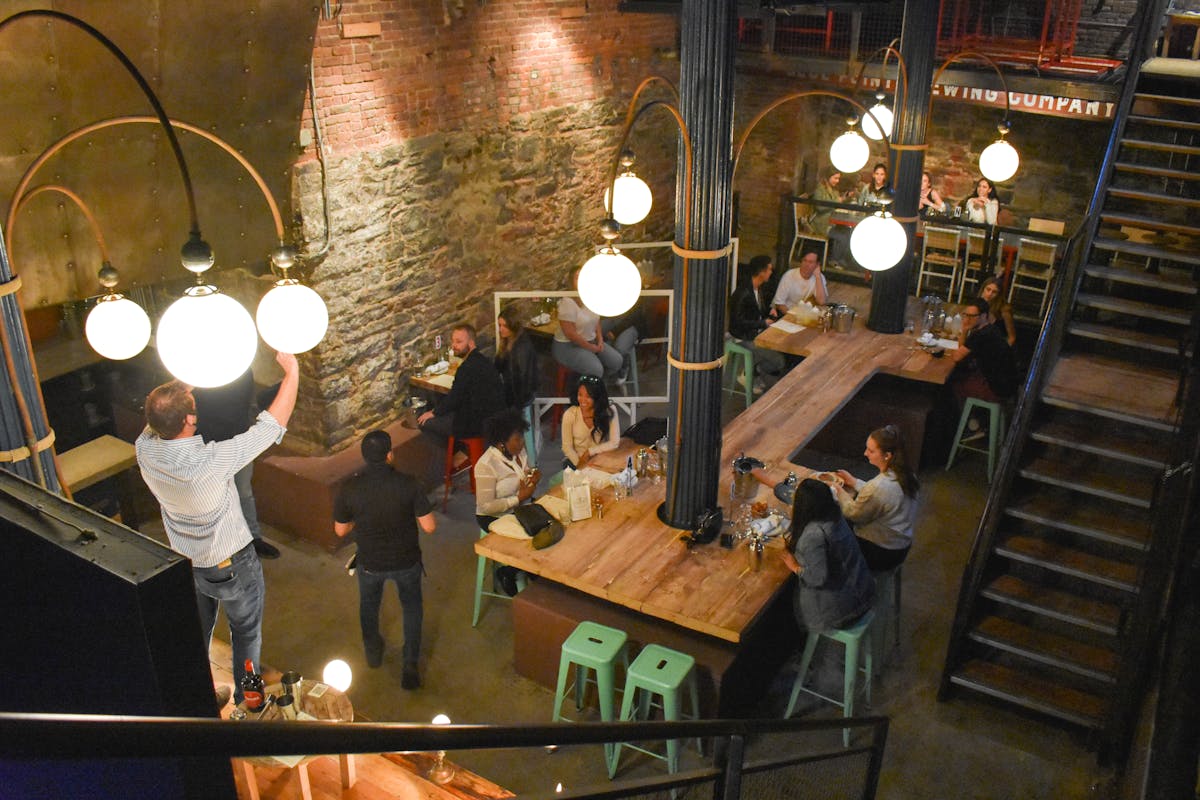 Slide 3 of 3
Bring on the warm weather and cold drinks!☀️🥃🍸

Learn to craft your perfect cocktail from our master mixologist! Our 7-week series highlights drinks differing in flavor and spirits. Each class offers a new theme and three entirely different cocktails, allowing you to quite literally pick your poison – and come back more than once!

Every Monday + Tuesday, 6pm - 7:30pm
Seamore's Dumbo - 66 Water St.

Indoor Seating | Tickets Required | 21+
$90 per ticket - Includes class instruction, 3 cocktails, an appetizer & gratuity
*Minimum of 2 tickets per order
THE LINE-UP
April 12 and 13
"2 Classics and a Maybe" 🍸
Three takes on classic cocktails
Fig Old Fashion (Bourbon & Fig)
Spiced Pear Margarita (Tequila & Pear)
Sicilian Pear Margarita (Gin, Campari, & Amaro de Arancia)
April 19 and 20
"We are OVER it" 🍸
Strong/Overproof cocktails to get you through a dinner with the family – featuring moonshine, overproof rum, and gin
Cocktails
Peach Cobbler Moonshine (Moonshine & Peach)
Zombie Punch (Overproof Rum & Falernum)
Sippin On (Navy strength gin, rosemary, grapefruit)
April 26 and 27
"Muddle Your Way Through" 🥃
A variety of muddled cocktails
Cocktails
Classic Bourbon Smash (Bourbon, Lemon, Mint)
Cucumber Cobbler (Vodka, Cucumber)
Raspberry Rum Runner (Rum, Raspberries, and Coconut)
May 3 and 4
"Cocktails from AFAR" 🥃
Because we're all missing traveling, get a taste of drinks from around the world
Cocktails
Pimms Cup of Wimbledon (Pimms, Cucumber, and Lemon-Lime Soda)
Lychee Sake-tini (Sake, Lychee)
Pisco Sour (Pisco, Lemon, and Egg White)
May 10 and 11
"Put That In Your Pipe & Smoke It" 🍸
Smoke your own cocktails featuring rye whiskey, mezcal, vodka
Cocktails
Smoked Hickory Manhattan (Rye whiskey & Hickory wood)
This Cherry's On Fire (Mezcal, Cherries & Cherry Wood)
Lemony Smoke-It (Vodka & Caramelized Lemon)
May 17 and 18
"Adult Cleanse" 🥃
Our version of a "spring cleaning" featuring cocktails using raw juicing
Cocktails
24 Karrat Gin (Gin, Carrot, Ginger)
The Russian Pickle (Vodka, Cucumber, Mint)
Madame Pele (Tequila, Roasted Pineapple, Mint)
May 24 and 25
"Champagne Dreams" ☕️
You'll be dreaming of these bubbly and refreshing cocktails made with champagne
Cocktails
French 75 (Champagne & Gin)
Creamsicle Fizz (Champagne, Orange, Vodka)
Peach Spritzer (Champagne, Peach, Rosemary)
Choice of Appetizers: Guacamole, Crispy Squid, General Tso's Cauliflower
______________

We by NY-state guidelines and operating at the allowed capacity. The restaurant recently installed air filtration systems and will be significantly limiting its capacity to 24 guests for this class. Guests will be required to wear masks when arriving to/leaving their tables. Seamore's can provide masks for guests who forget them.
Guest tables and space will be sanitized and disinfected based on CDC guidelines for cleaning and disinfecting
Hand sanitizer will be readily available.
Food and drink service will follow NY State and CDC dining guidelines.
Employees are screened, including temperature checks, before the start of each work day.
Guests will be temperature checked upon arrival
1 Guest per table will be required to fill out our Contact Tracing form as per NYC regulations.
Book Now