Main content starts here, tab to start navigating
Dumbo
OPEN EVERYDAY | 12pm - 9pm
Outdoor Dining, Take Out & Delivery
Walk-ins Only
View Menus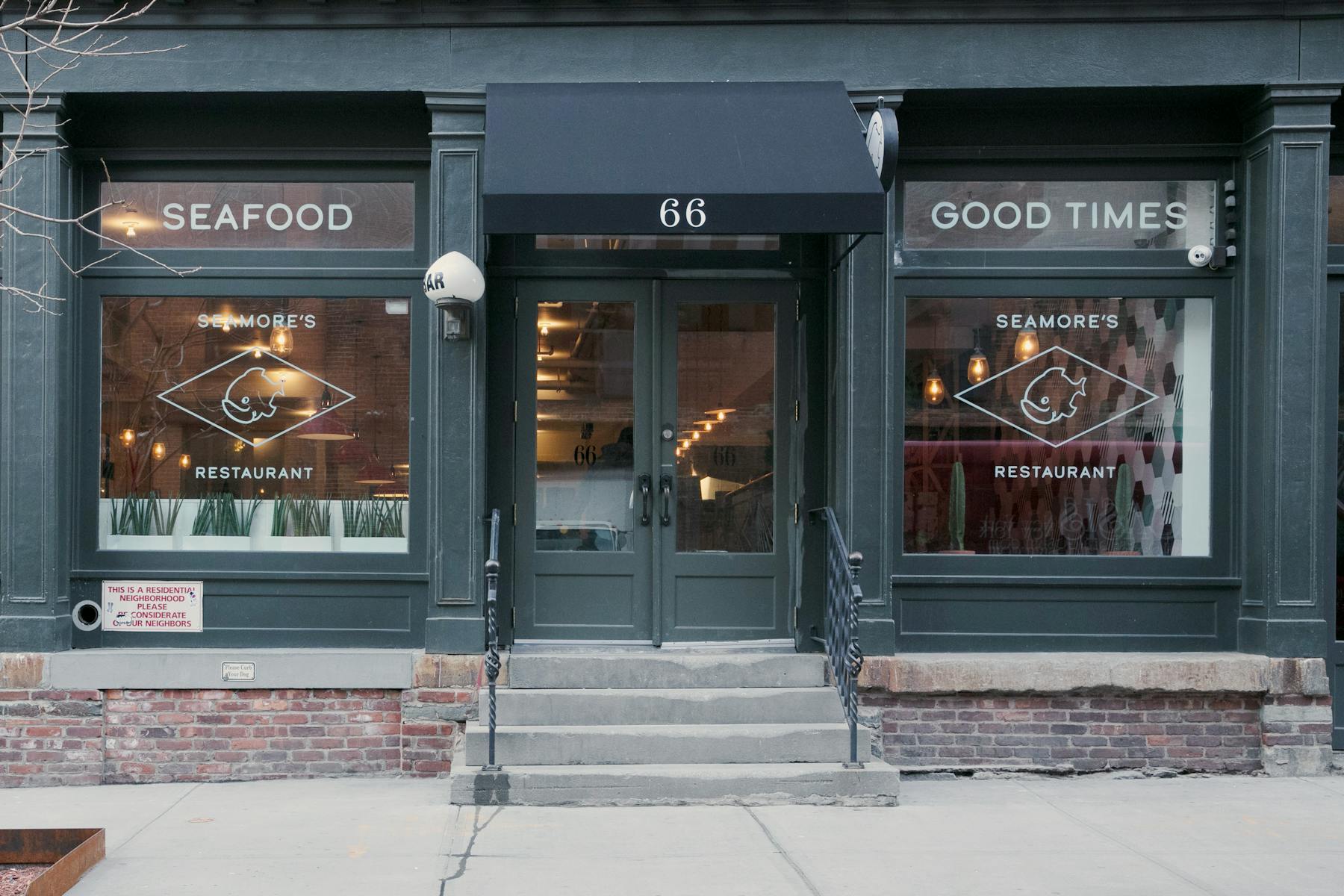 Open for Outdoor Dining, Take-Out & Delivery
Walk-Ins Only
Seamore's only Brooklyn location on the iconic, cobblestone-lined Water street in DUMBO is the perfect spot to plan your next event. With chill vibes, friendly staff, and killer food we're happy to help you plan all of your special happenings in life. With take out and delivery all the way to our Private Dining Room, We're up for anything you are! Reservations or walk in availability. Come visit us under the bridge. For all inquiries please reach us directly at DUMBO@seamores.com.
During Phase Four of New York City reopening we currently offer extensive outdoor seating on the patio and a revamped delivery menu available in the Dumbo area. Book your table or order online above. We have safely resumed indoor dining at 25% capacity as of 9/30/2020 - strictly following CDC and NY State guidelines.
Menus
Starters
Guacamole

tomato, onion, cilantro

$14

Crispy Squid

citrus aioli, lemon

$12

General Tso's Cauliflower

fried cauliflower, sweet and spicy sauce

$12

Tuna Poke

ponzu, peanut, avocado

$20

Local East Coast Oysters

half dozen, mignonette and cocktail sauce

$18

*Available as Finish @ Home Meal Kit (ask server for details)
Soups ~ Salads
New England Clam Chowder

potato, bacon, crouton, chive

$12

Fisherman's Stew

daily catch, tomato, fennel, potato

$10

Kale + Avocado Salad

walnuts, sweet potato, quinoa, honey-apple vinaigrette

$16

*Available as Finish @ Home Meal Kit (ask server for details)

Lobster Louie Salad

little gem, avocado, corn, radish, asparagus, dill, green goddess dressing

$26

Add Protein To Your Salad

Daily Catch + $6

Blackened Shrimp + $6

Lobster Salad + $12

Steelhead + $12

Seared Sesame Tuna + $12

Montauk Scallops + $12
Tacos
Make it a Burrito or Burrito Bowl +3.
Baja Fish (Crispy or Seared)

avocado, cabbage, chipotle mayo, cilantro, corn tortillas

$16

Grilled Shrimp

salsa macha, avocado, lime crema, corn tortillas

$17

*Available as Finish @ Home Meal Kit (ask server for details)

Chicken Fajita

lime crema, avocado, bell peppers + onions, flour tortilla

$16
Sandwiches
Served with coleslaw Choice of side salad or fries
Maine Lobster Roll

mayo, celery, old bay

$28

*Available as Finish @ Home Meal Kit (ask server for details)

Sriracha Steelhead Burger

marinated cucumber, pickled veggies, sesame, sriracha mayo

$21

*Available as Finish @ Home Meal Kit (ask server for details)

Beer Battered Fish Sandwich

daily catch, pickled veggies, tartar sauce

$18

Seamore's Burger

double beef patty, cheddar, bacon, lettuce, tomato, onion, pickles, special sauce

$18
Mains
Reel Deal

Choice of Bowl:

1. cauliflower mash, cucumber corn & tomato salad, asparagus & mushroom

2. cauliflower mash, delicata squash + walnuts, balsamic brussel sprouts

*Available as Finish @ Home Meal Kit (ask server for details)

CHOICE OF PROTEIN

Daily Catch $25

Blackened Shrimp $26

Steelhead $29

Seared Sesame Tuna $29

Montauk Scallops $29

SAUCE ON THE SIDE

Lemongrass Aji

Red Curry

Charred Scallion

Miso Brown Butter

Beef Bolognese

tagliatelle, chive, chili flake, parmesan

$21

Salmon Bolognese

tagliatelle, dill, chili flake, lemon, parmesan

$24

Fish + Chips

tartar sauce, malt vinegar, pickled veggies

$21

Lobster Mac + Cheese

maine lobster, rigatoni, three cheese, breadcrumbs

$26

*Available as Finish @ Home Meal Kit (ask server for details)
Sides
Delicata Squash + Walnuts

$9

Balsamic Brussels Sprouts

$9

Kale + Avocado Salad

$9

Cauliflower Mash

$8

Asparagus + Mushrooms

$8

Cucumber, Corn + Tomato Salad

$8

Mac + Cheese

bechamel, rigatoni, breadcrumb

$12

Sweet Potato Fries

$9

Fries

$8
Desserts
Seamore's Famous Churro Ice Cream Sandwich

homemade churros, chocolate ice cream, dark chocolate sauce, sea salt caramel

$10

CHOCOLATE PUMPKIN CAKE

chocolate pumpkin cake with a graham cracker crust, topped with chocolate crumbles

$10
Cocktails
Sangria

Red Wine, Brandy, OJ, Lemon

$14

Watermelon Margarita

anza tequila, watermelon, lime, simple syrup

$14

Mules | Dark & Stormys

moskovskaya vodka or gosling rum, lime, & ginger beer

$14

Walk the Plank

moskovskaya vodka, st. germain, lime, basil

$14

Paloma | Traditional or Spicy

anza tequila, lime, grapefruit juice

$14

Hook, Line + Sinker

new amsterdam gin, mango juice, mint sprig, lemon juice

$14

Aperol Spritz

aperol, prosecco, soda, orange bitters

$14

Smoked Gold

400 conejos mezcal, charred pineapple juice, lime, agave, smoked seasoning

$14

Shark Bait Hoo Hah Hah

Seamore's take on a classic Zombie cocktail (rum punch).

Cocktail $16

Keep The Shark $26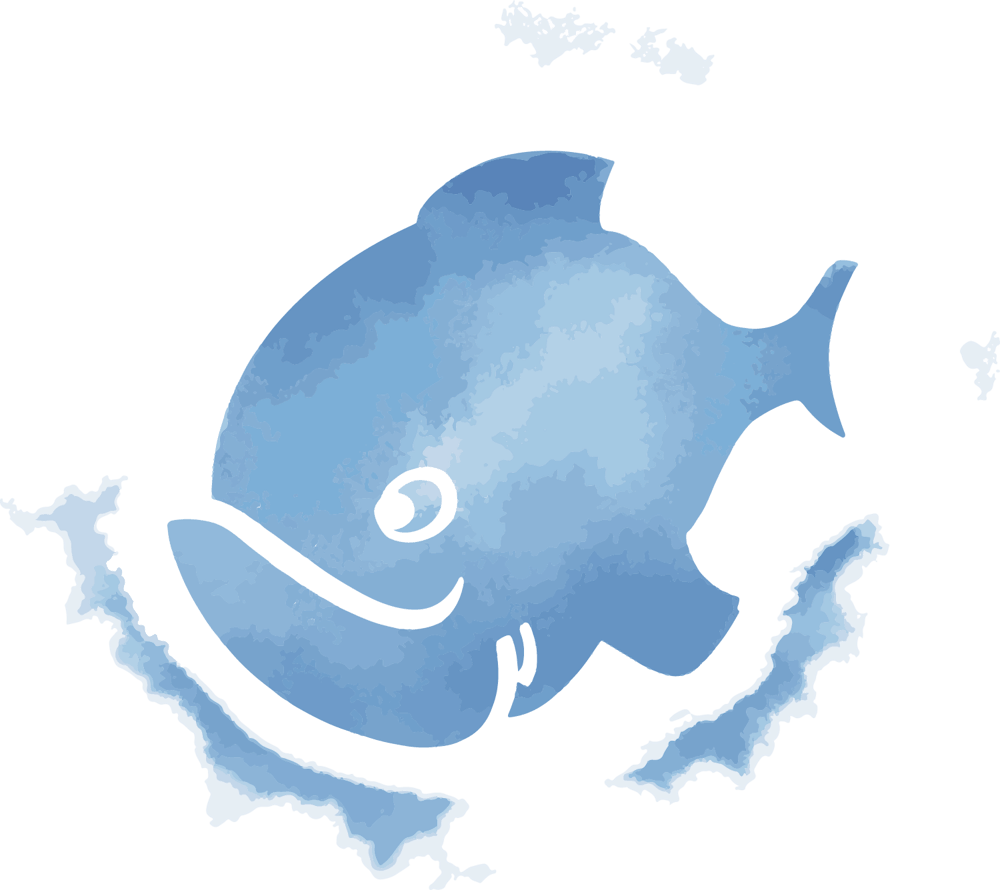 By the Can
NARRAGANSETT LAGER

5%, pawtucket, ri

$6

Harpoon Winter Warmer Seasonal

5.9%, Boston, MA. Cinnamon & Nutmeg Ale

$7

MONTAUK WAVE CHASER IPA

6.2% montauk, ny

Can $7

Bucket (5 cans) $30

MONTAUK PUMPKIN ALE

5.7% montauk, ny

Can $7

Bucket (5 cans) $30

SOUTHERN TIER NU JUICE CITRUS IPA

6% lakewood, ny

$7

GREENPORT HARBOR LEAF PILE AUTUMN ALE

5.2% greenport harbor, ny

$7

ALLAGASH WHITE

5.2%, portland, me

$9

WÖLFFER'S ROSÉ CIDER

6.9%, sagaponack, ny, 10oz

$11

BON & VIV GRAPEFRUIT HARD SELTZER

$9
Sparkling & Rosé
CAVA · BELLE EPOQUE BRUT

barcino, penedas, spain NV

$11

$44

To-Go $7

BRUT ROSE · SAO JOAO ESPUMANTE BRUTO

portugal, 2017 (375ML)

$13

$25

ROSÉ

liquid geography, bierzo, spain 2018

$11

$44
White
PINOT GRIGIO

corvo, sicily, italy 2017

$11

$44

To-Go $7

SAUVIGNON BLANC

frenzy, marlborough, new zealand 2018

$12

$48

To-Go $7

ALVARINHO

nortico, minho, portugal 2018

$12

$48

CHENIN BLANC PETIT

ken forrester, stellenbosch, south africa 2017

$13

$52

CHARDONNAY ESTATE

macari, north fork, long island 2016

$15

$60

BOURGOGNE BLANC

laroche, chablis, france 2017

$15

$60
Red
MONTEPULCIANO ORGANIC

era, abruzzo, italy 2017

$11

$44

To-Go $7

PINOT NOIR

l'umami, willamette valley, oregon 2017

$15

$60

CABERNET SAUVIGNON ESTATE

vina roble, pasa robles, california 2016

$15

$60

BEAUJOLAIS VILLAGES

Natural domaine victor sornin, burgundy, france 2018

$12

$48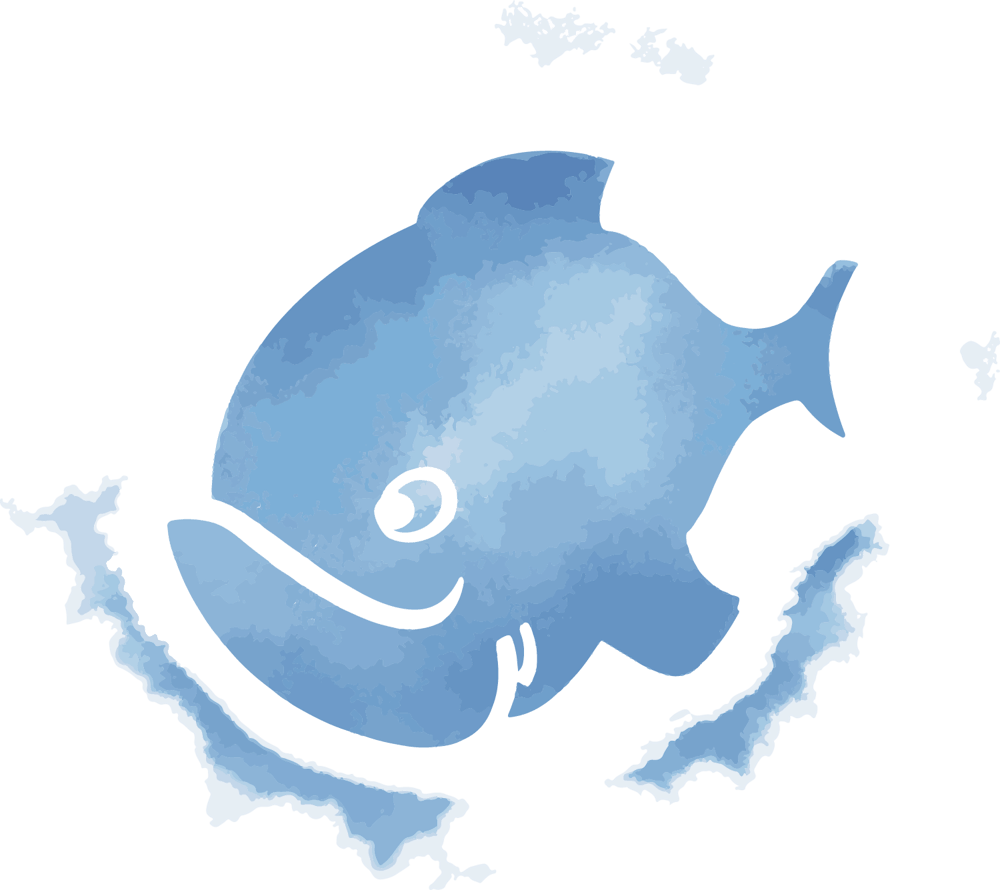 N/A Beverages
Pellegrino Sparkling Water

$8

Panna Still Water

$8

Watermelon Fresca

$6

Mango + Basil Fresca

$6

Coke + Co

$3

Iced Tea

$4

Lemonade

$4

Arnold Palmer

$4

La Colombe Coffee

dark roast or decaf

$4

La Colombe Cold Brew

$5

Hot Tea

HARNEY & SONS english breakfast, earl grey, gunpowder green, peppermint

$4
Saturday + Sundays 'til 4pm
Booze
$6 BRUNCH COCKTAILS
Mimosa

Bellini

Bloody Mary
Brunch
All served with choice of fries, fresh fruit or salad
Avocado Toast

poached egg, ale bread, spicy agave mayo

$16

Lobster Benedict

Maine lobster, poached egg, hollandaise

$24

Smoked Steelhead Toast

brooklyn-smoked local steelhead, poached egg, whipped cream cheese, capers, shallots

$20

Buttermilk Pancakes

three large pancakes, assorted berry blend, maple syrup (does not come with a side)

$15
Sides
Small Pancake $3

Bacon $7

Smoked Salmon $8

Scrambled Eggs $4

Toast + Jam $4
For the Guppies
served with side of corn on the cobb or fries
Cheeseburger

single-patty

$10

Fish Sticks

$10

Cheese Quesadilla

$8

Mac & Cheese

$8

Pasta

with butter

$8
Brunch
Saturdays + Sundays 'Til 4pm
Scrambled Eggs + Toast

$9
Dessert
Churros

$10

Scoop of Ice Cream

$4
Drinks
Milk

$3

Lemonade

$3

Orange Juice

$5
Football Bistro
(only available on Sundays after 3pm & Mondays after 7pm)
LOADED NACHOS: CHOICE OF BLACKENED SHRIMP OR CHICKEN

black beans, cheese sauce, jalapenos, lime crema, tomato, onion, cilantro

$19

CHICKEN TAQUITOS (4)

chicken, cheese, guacamole, lime crema, pico de gallo

$16

BEEF SLIDERS (3)

cheddar cheese, pickles, special sauce

$12

STEELHEAD SLIDERS (3)

pickled veggies, sriracha mayo

$14

BUFFALO CAULIFLOWER BITES

blue cheese dressing

$12

CRISPY SQUID

citrus aioli, lemon

$12

GUACAMOLE

tomato, onion, cilantro

$14

CLASSIC PRETZEL

beer cheese dipping sauce

$9