Main content starts here, tab to start navigating
Dumbo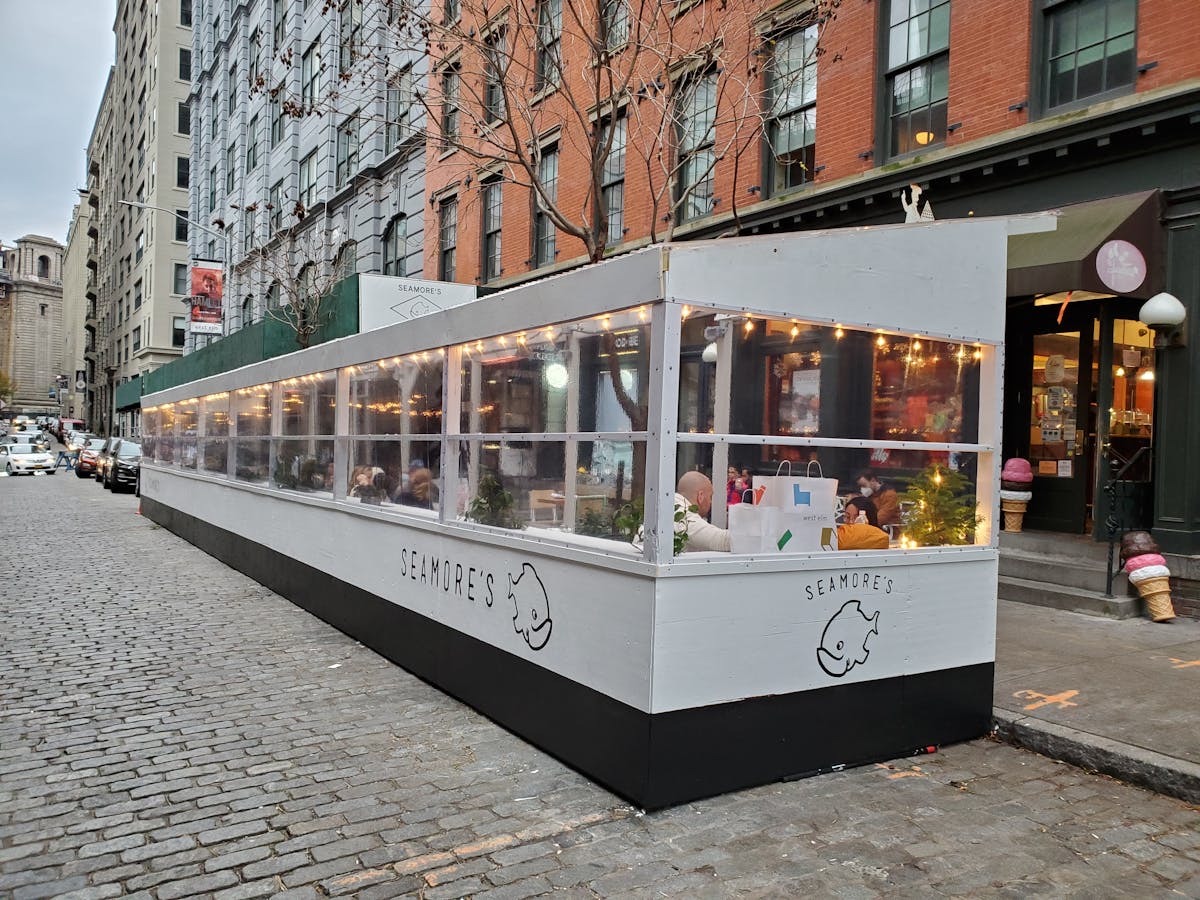 Slide 1 of 6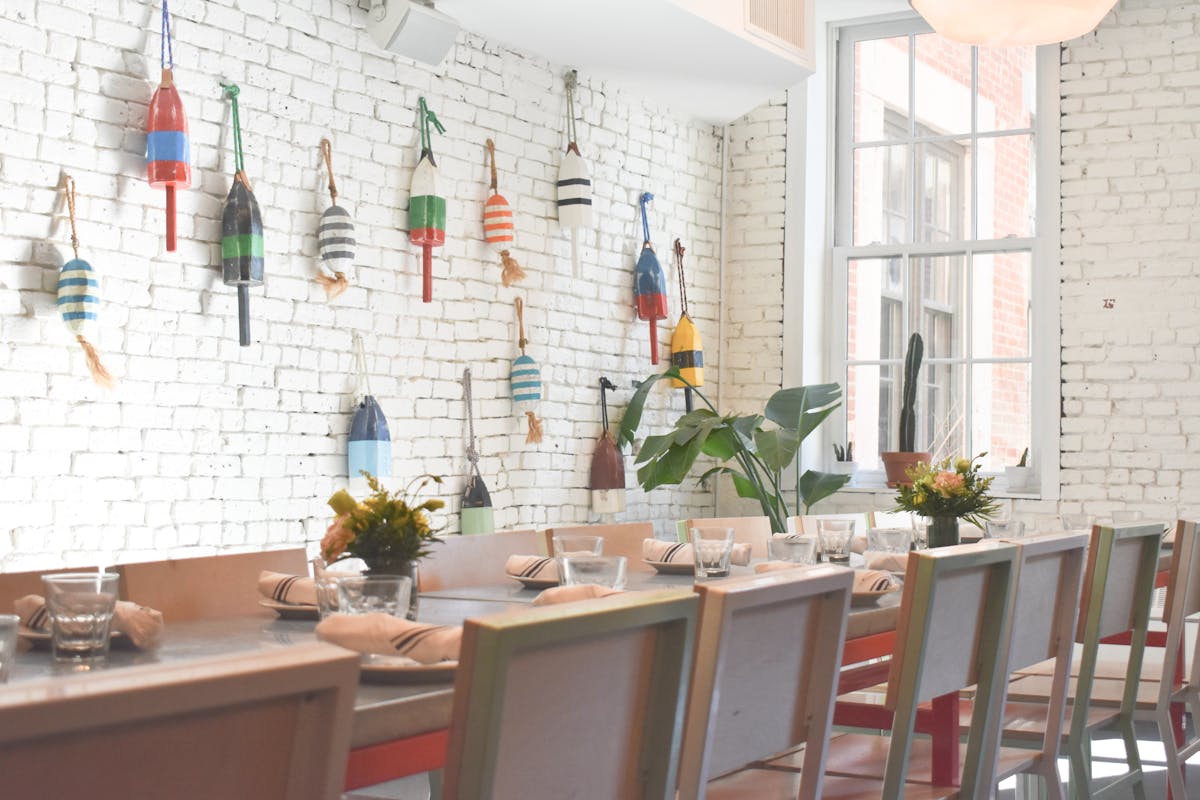 Slide 2 of 6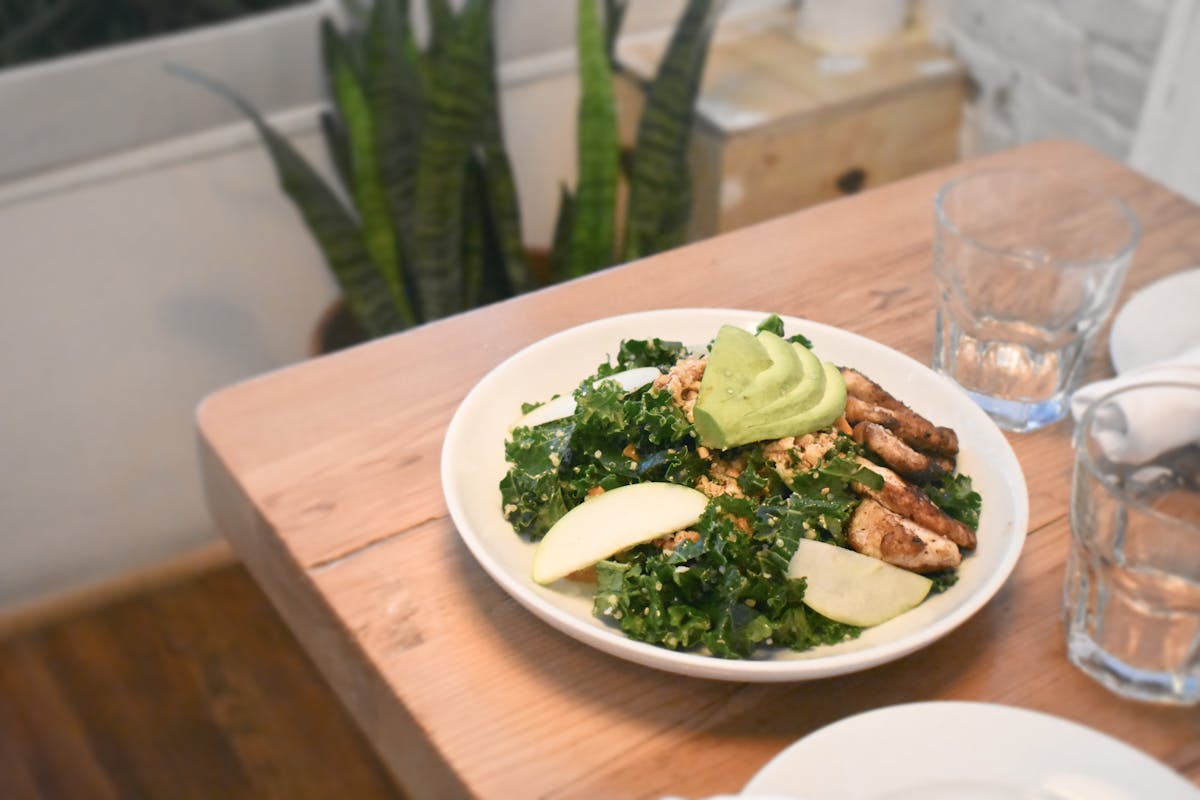 Slide 3 of 6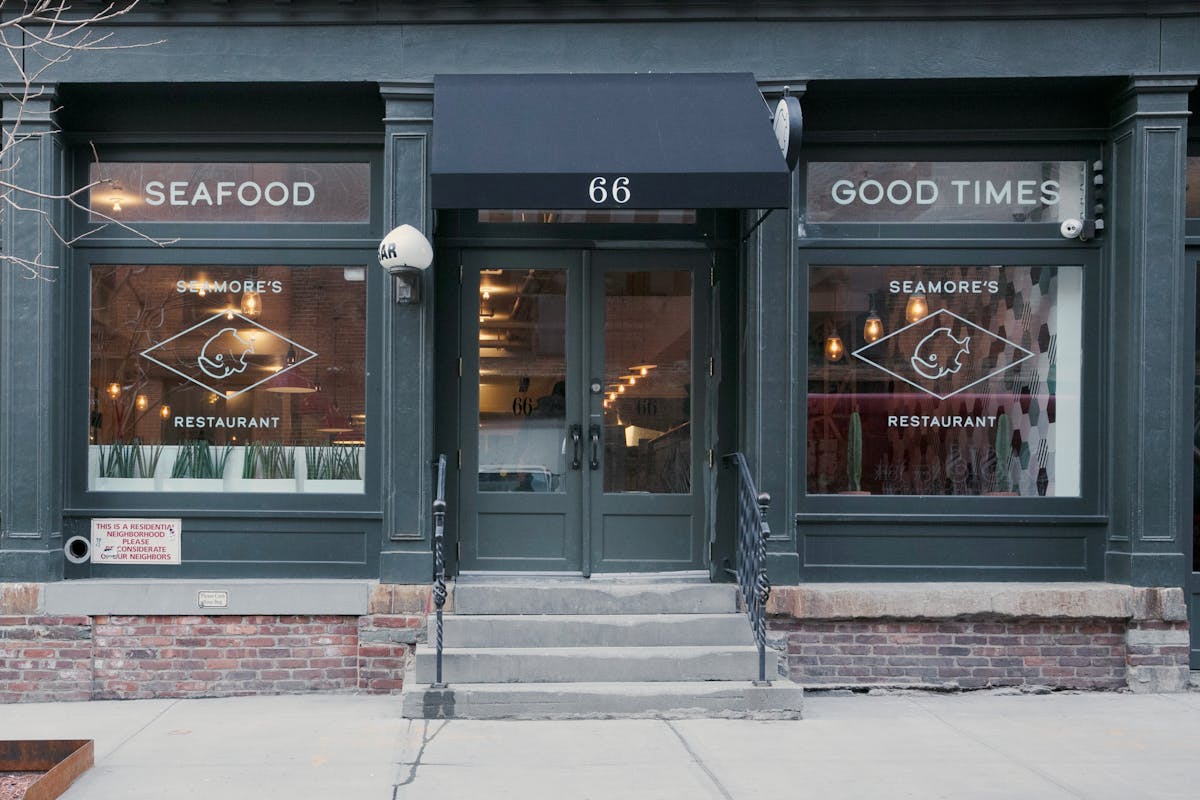 Slide 4 of 6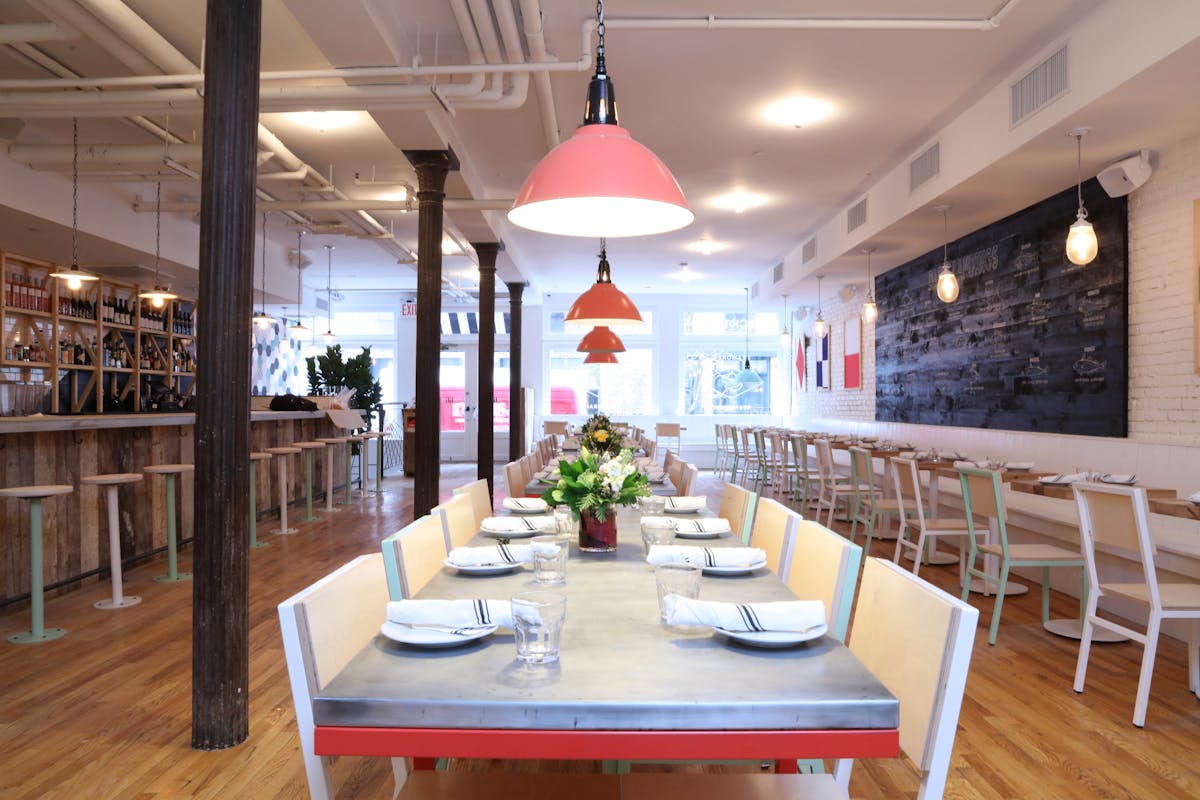 Slide 5 of 6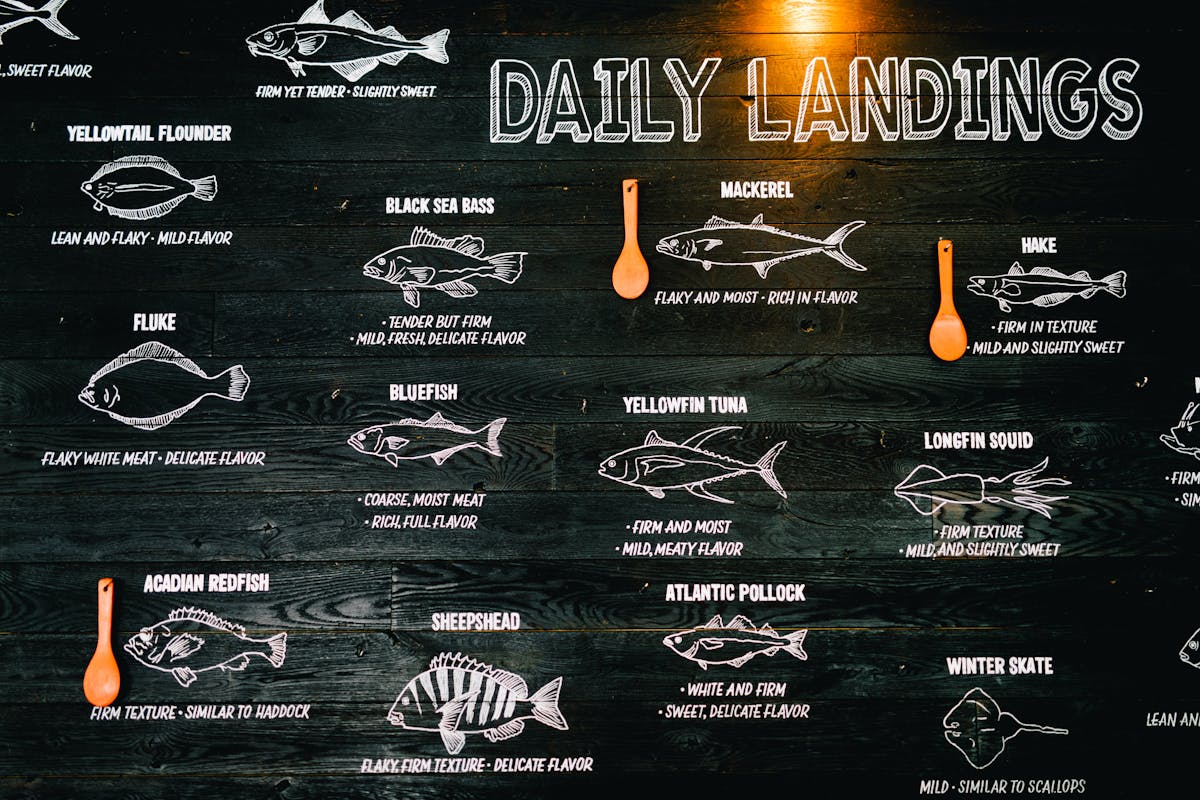 Slide 6 of 6
Hours & Location
66 Water Street,
Brooklyn, NY 11201
718-663-6550
dumbo@seamores.com

Every Day: 12pm - 9pm


- Seamore's Happy Hour -

Weekdays | 3-6PM
$5 Select Beer
$7 Select Wines
$9 Mixed Drinks
1/2 Priced Oysters

- Weekend Brunch -

Saturday & Sunday | 12-4PM
BOTTOMLESS BRUNCH
$28/person + purchase of entree + tax and tip
(all guests at the table must participate)
Montauk Under the Bridge

Welcome to our Brooklyn location on the iconic, cobblestone-lined Water Street in DUMBO - nothing more fitting than great seafood on the water. With chill vibes, great hospitality, and seafood shack bites, we're happy to bring Montauk to the Water Street sidewalk. We take walk-ins, reservations, offer take-out and delivery, and provide private dining & bar space for your next special event. From neighbors to new visitors, we can't wait to see ya under the bridge.

Menus
FRESH OFF THE DOCK
DAILY CATCH

POLLOCK - new bedford, ma $26

MONKFISH - gloucester, ma $28

SWORDFISH - wachese, nc $32

GOLDEN TILEFISH - montauk, ny $28

Oysters Of The Day

Oyster 1: Moonrise, East Dennis, MA

Oyster 2: Duxbury Gems, Duxbury, MA
Starters
Local East Coast Oysters

pink peppercornmignonette, cocktail sauce

1/2 dozen $18

dozen $36

Guacamole + Chips

tomato, onion, jalapeno, cilantro

$15

Firecracker Cauliflower

cauliflower tempura, sweet chili aioli, sesame seeds

$13

Tuna Poke

ponzu, peanut, avocado

$23

Buffalo Shrimp

crispy shrimp, herb ranch dressing

$15
Soups + Salads
Kombu Mushroom Soup

farro, paprika toast

$15

New England Clam Chowder

potato, bacon, crouton, chive

$16

Shaved Brussels + Fennel Salad

spinach, napa cabbage, red onion, goat cheese, toasted breadcrumbs, walnut vinaigrette, balsamic drizzle

$18

Seamore's Salad

poached shrimp, avocado, crunch greens, mint, pear, cucumber, cherry tomato, crumbled peanuts, porcini vinaigrette

$25

Kale + Avocado Salad

walnuts, sweet potato, quinoa, honey-apple vinaigrette

$18

Add Protein To Your Salad

Blackened Shrimp + $7

Chicken + $6

Icelandic Salmon + $10

Montauk Scallops + $14

Daily Catch + MP
Crispy Rice
3 pcs | served over nori
Ginger Salmon

white soy, pickled garlic, sesame

$15

Spicy Tuna

pickled chili, scallions

$15
Tacos
Baja Fish (Crispy or Seared)

avocado, cabbage slaw, chipotle mayo, corn tortillas

2 Tacos $18

3 Tacos $26

Grilled Shrimp 🌶

avocado, roasted tomatillo salsa verde, cabbage slaw, corn tortilla

2 Tacos $18

3 Tacos $26

Korean BBQ Chicken

gochujang marinade, avocado, kimchi crema, flour tortilla

2 Tacos $18

3 Tacos $26
Sandwiches
Served with coleslaw + choice of side salad, fries or sweet potato fries
Maine Lobster Roll

mayo, celery, old bay

$34

Beer Battered Fish Sandwich

daily catch, tartar sauce, pickled veggies

$21

Blackened Catfish Sandwich

pickled veggies, tartar sauce

$21

Seamore's Burger

double beef patty, cheese, bacon, lettuce, tomato, onion, pickles & special sauce

$21
Mains
The Reel Deal

Bowl:

rutabaga parsnip mash + chia-nut crumble, sauteed swiss chard w/ sofrito, quinoa + black rice w/ mushrooms + grapes

choice of reel deal fish

Daily Catch MP

Blackened Shrimp $27

Montauk Scallops $34

Icelandic Salmon $30

choice of reel deal sauce

(on the side)

Chimichurri

Charred Scallion

Red Curry

Lemongrass Aji

Icelandic Salmon + Sumac Farro

preserved lemon, zucchini, pickled fennel, nicoise olives, cucumber coulis

$28

Fish + Chips

tartar sauce, malt vinegar, pickled veggies

$25

Lobster Mac + Cheese

maine lobster, rigatoni, three cheese, breadcrumbs

$34

Red Curry Mussels + Fries (spicy)

PEI mussels, scallion, mint, basil, toasted baguette

$26
Sides
Quinoa + Black Rice with Mushrooms + Grapes

$10

Sauteed Swiss Chard with Sofrito

$10

Rutabaga Parsnip Mash + Chia-Nut Crumble

$10

Mac + Cheese

bechamel, rigatoni, breadcrumb

$10

Kale + Avocado Salad

(side portion)

$10

Fries

$10

Sweet Potato Fries

$10
Desserts
SEAMORE'S FAMOUS CHURRO ICE CREAM SANDWICH

ice cream, cinnamon sugar, caramel sauce

$11

BANANA SMORES

caramelized marshmallow, graham cracker crumbs, banana sauce

$12
Saturday & Sundays 12pm - 4pm
Try Our Bottomless Brunch!

for $28 you'll receive your choice of the following brunch cocktails for 90 minutes:
mimosas, bellinis, bloody marys, aperol spritzes, margaritas
*must order an entree to qualify
*whole table must participate
Brunch Cocktails
Saturdays & Sundays
Mimosa

Glass $12

Bellini

Glass $12

Bloody Mary

Glass $12
Starters
East Coast Oysters

mignonette, cocktail sauce

1/2 dozen $18

dozen $36

Tuna Poke

ponzu, avocado, peanut

$23

Guacamole + Chips

tomato, onion, jalapeno, cilantro

$15

Firecracker Cauliflower

cauliflower tempura, sweet chili aioli, sesame seeds

$13
Soups + Salads
Kombu Mushroom Soup

farro, paprika toast

$15

New England Clam Chowder

potato, bacon, crouton, chives

$16

Shaved Brussels + Fennel Salad

spinach, napa cabbage, red onion, goat cheese, toasted breadcrumbs, walnut vinaigrette, balsamic drizzle

$18

Seamore's Salad

poached shrimp, avocado, crunchy greens, mint, pear, cucumber, cherry tomato, crumbled peanuts, porcini vinaigrette

$25

Kale + Avocado Salad

walnuts, sweet potato, quinoa, honey-apple vinaigrette

$18

Add Protein To Your Salad

Marinated Chicken $6

Blackened Shrimp $7

Icelandic Salmon $10

Montauk Dayboat Scallops $14

Daily Catch +MP
Big Plates
Canadian Bacon Benedict

poached eggs, hollandaise, english muffin, served with brunch salad or hashbrown

$22

House-Cured Salmon Benedict

poached eggs, hollandaise, english muffin, served with brunch salad or hashbrown

$26

Lobster Bendict

poached eggs, hollandaise, english muffin, served with brunch salad or hashbrown

$28

Fontina Egg Scramble

fontina + parm, creme fraiche, chive, whole wheat toast, served with brunch salad

$15

Chopped Bacon $4

2 Eggs Any Style

canadian bacon, hashbrown, whole wheat toast, and brunch salad

$18

Avocado Toast

smashed avocado, crushed almonds, goat cheese, pear, poached eggs, served with brunch salad or hashbrown

$18

House-Cured Salmon + Jammy Egg

hashbrown, cucumber coulis, pickled fennel, brunch salad, crispy capers

$24

Blueberry Pancakes

3 buttermilk pancakes, whipped lemon butter, macerated blueberries, maple syrup

$16

Fish + Chips

tartar sauce, malt vinegar, pickled veggies

$25

Shrimp + Grits

tomato and bacon relish, scallions, parmesan

$24
Tacos
Baja Fish (Crispy or Seared)

avocado, cabbage, chipotle mayo, cilantro, corn tortillas

2 Tacos $18

3 Tacos $26

Grilled Shrimp 🌶

avocado, roasted tomatillo salsa verde, cabbage slaw, corn tortilla

2 Tacos $18

3 Tacos $26

Korean BBQ Chicken

gochujang marinade, avocado, kimchi crema, flour tortilla

2 Tacos $18

3 Tacos $26
Sandwiches
Served coleslaw + choice of side salad, fries or sweet potato fries
The Bacon, Egg + Cheese

bacon, fontina cheese, tomato jam

$17

Maine Lobster Roll

mayo, celery, old bay

$34

Beer Battered Fish Sandwich

daily catch, pickled veggies, tartar sauce, gem lettuce salad

$21

Seamore's Burger

double beef patty, cheese, bacon, lettuce, tomato, onion, pickles & special sauce

$21
Sides
Brunch Salad

$10

Bacon

$7

2 Eggs Any Style

$4

Fries

$10

Sweet Potato Fries

$10

Single Pancake

$6

Canadian Bacon

$7

Hashbrown

$7

House-Cured Salmon

$12
Desserts
Seamore's Famous Churro Ice Cream Sandwich

caramel ice cream, cinnamon sugar, caramel sauce

$11
Happy Hour Oysters
$1.50 Oysters (order by the 1/2 dozen)
Beer
Seamore's Local Lager

by founders, 5.2%, grand rapids, mi

$5

Narragansett Lager

5% pawtucket, ri

$5

Coney Island Merman IPA

5.8%, coney island, ny

$5
Wine
Cava Belle Epoque Brut

barcino, penedas, spain NV

$7

Pinot Grigio

Bosco, Venice, Italy 2019

$7

Era Montepulciano

era, abruzzo, italy 2017

$7
Mixed Drinks
nothing shaken or stirred
Any House Vodka, Gin, Rum, Tequila or Whiskey

And a Mixer

$9

Seamore's Red Sangria

wine, apple cider, oj, cinnamon

Glass $9

Pitcher $35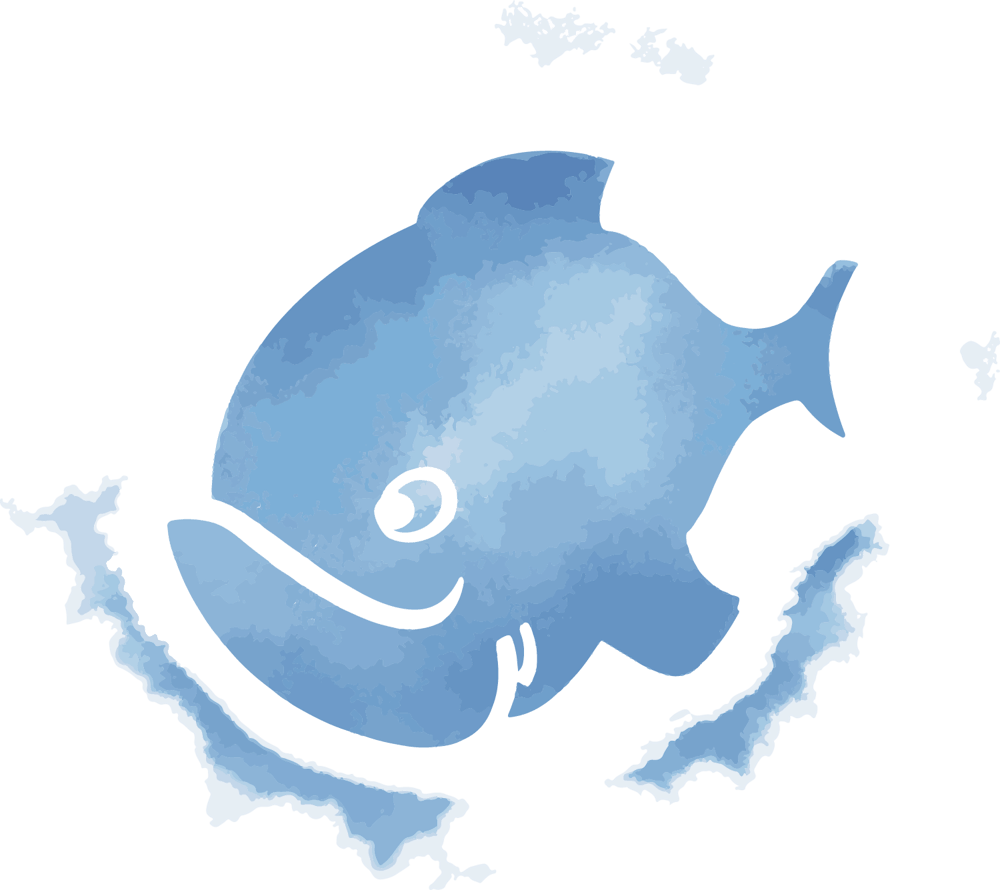 Draft
SEAMORE'S LOCAL LAGER

by founders, 5.2%, grand rapids, mi

$8

MONTAUK WAVE CHASER IPA DRAFT

montauk, ny 6.2%

$9

TRANSMITTER SAISION FARMHOUSE ALE

brooklyn, ny 6.6%

$12

BRONX WORLD GONE HAZY IPA

bronx, ny 7%

$10
Can
NARRAGANSETT LAGER

providence, ri 5%

$6

CONEY ISLAND MERMAN IPA

coney island, ny 5.8%

$7

MONTAUK PILSNER

montauk, ny 5.4%

$7

MONTAUK SEASONAL

montauk, ny 5.7%

$7

ALLAGASH WHITE

portland, me 5.2%

$9

BLUE POINT IMPERIAL SUNSHINE IPA

new york, ny 9.6%

$10

SOUTHERN TIER NU HAZE IPA

Lakewood,NY 6.0%

$7

AUSTIN EAST CIDER

austin, tx, 5.0%

$7

WOLFFER'S ROSE CIDER

sagaponack, ny, 6.9%

$14

STRANGER THAN FICTION PORTER

Hamilton, Ontario. 5.5%

$12

JACKS HARD CIDER

gettysburg, pa 5.5%

$8
Sparkling & Rosé
BRUT CAVA

belle epoque, barcino, penedas, spain NV

G: $13

B: $52

ROSÉ

croix de peyrassol, cotes de provence, fr 2021

G: $15

B: $60

BRUT ROSE

maison marcel, côtes de provence

G: $16

B: $64

CHAMPAGNE BRUT · NOMINE RENARD

villevenard, france

Bottle $98
White
PINOT GRIGIO

giuliano rosati, italy 2020

G: $13

B: $52

SAUVIGNON BLANC

frenzy, marlborough, new zealand 2018

G: $15

B: $60

ALVARINHO

nortico, minho, portugal 2018

G: $14

B: $56

VERMENTINO

prelius, maremma toscana 2019

G: $16

B: $64

WHITE BURGUNDY

domaine laroche, bourgogne 2018

G: $17

B: $68

TXAKOLINA

gaintza, spain, 2020

G: $16

B: $64

CHENIN BLANC PETIT

ken forrester, stellenbosch, south africa, 2017

G: $14

B: $56
Red
NERO D'AVOLA

cusumano, sicilia, italy 2020

G: $13

B: $52

PINOT NOIR

l'umami, willamette valley, oregon 2020

G: $16

B: $64

TEMPRANILLO

celeste, pago del cielo, ribera del duero 2018

G: $17

B: $68

MALBEC

terrazas de los andes, argentina 2019

G: $15

B: $60
Signature Cocktails
Cucumber Elit Martini

stoli elit, cucumber, elderflower, suze, lemon

$18

Fig Old Fashioned

buffalo trace bourbon, fig, angostura bitters

$17

Mezcal Penicillin

union mezcal, baren jager honey liqueur, lemon, ginger, honey, candied ginger

$17

Blood Orange Margarita

olmeca altos reposado tequila, blood orange, lime, vanilla, agave

$16

24-Carrot Gimlet

citadelle gin, carrot, ginger, honey, falernum, orange marmalade, lemon peel

$15

Winter Smash

sazerac rye, fernet branca, lime, fig

$15

Grapefruit Rose Spritz

ketel one grapefruit rose botanical, pamplemousse, elderflower, grapefruit, lemon, cava

$15

Punch Milano

flor de cana 7yr rum, campari, caramelized pineapple, lime, nutmeg

$16

Aperol Spritz

aperol, cava, club soda, orange bitters

$15

Moscow Mule | Dark & Stormy

moskovskaya vodka or gosling rum, lime, & ginger beer

$15

Paloma | Traditional or Spicy

anza tequila, lime, grapefruit juice

$15

Classic Hot Toddy

evan williams bourbon, allspice dram, lemon, honey, black tea

$15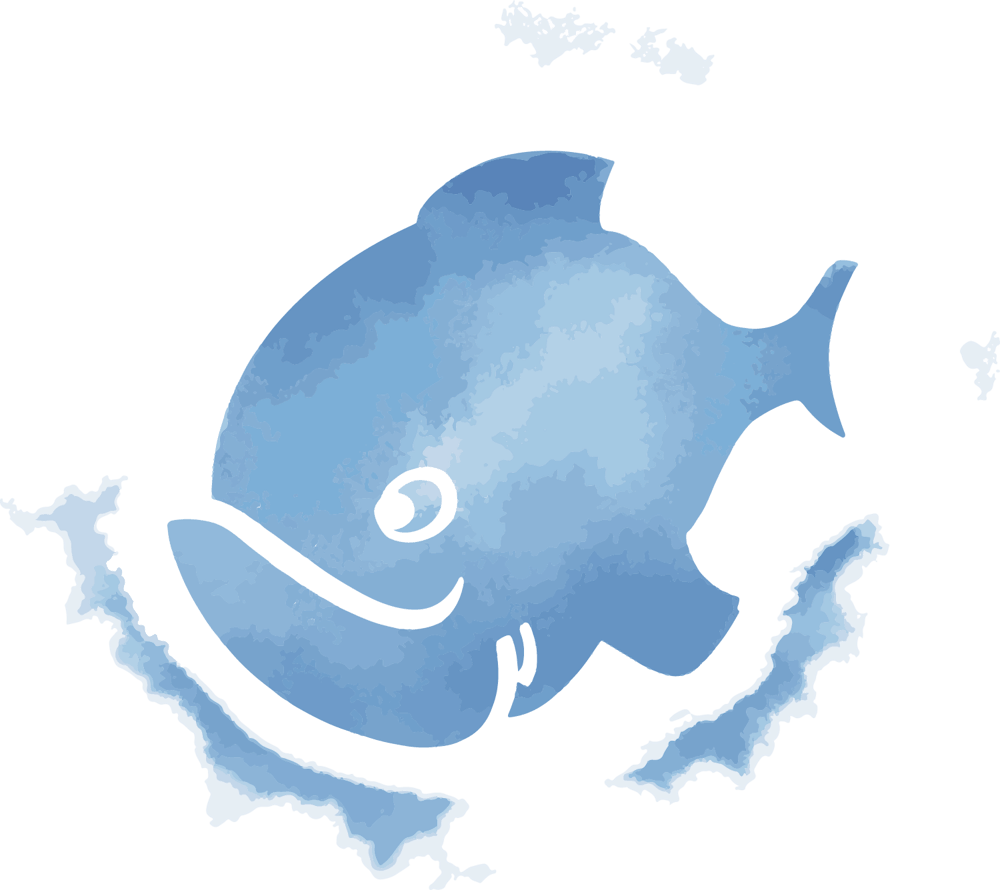 N/A Beverages
Saratoga Sparkling Water

$9

Saratoga Still Water

$9

Coke & Co.

$5

Iced Tea

$5

Lemonade

$5

Arnold Palmer

$5

La Colombe Coffee

dark roast

$5

La Colombe Cold Brew

$7

Cold Brew Iced "Latte"

cold brew concentrate, milk

$7

Hot Tea

HARNEY & SONS english breakfast, earl grey, chamomile, peppermint

$5
For the Guppies
served with side of broccoli or fries
Cheese Quesadilla

$9

Mac & Cheese

$11

Fish Sticks

Fries

$11

Pasta

with butter

$9

Burger

$11
Brunch
Saturdays + Sundays 'til 4pm
Scrambled Eggs + Toast

$9
Drinks
Milk

$4

Orange Juice

$5

Lemonade

$5