Main content starts here, tab to start navigating
Arlington (Coming Soon!)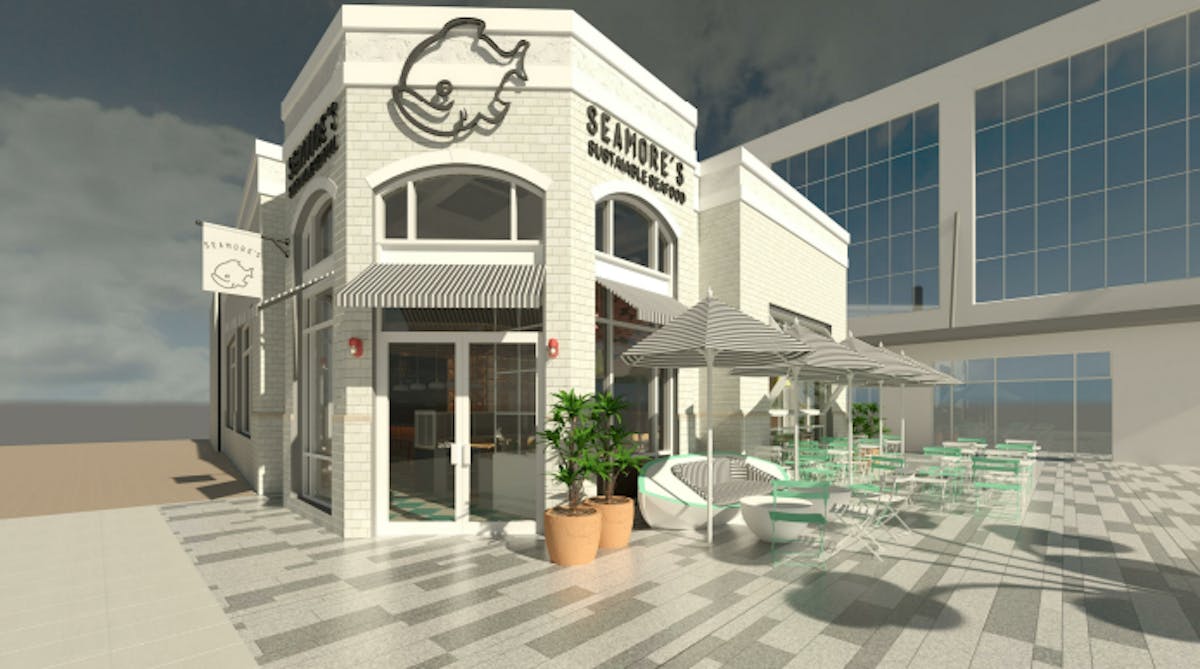 Hours & Location
2815 Clarendon Boulevard,
Arlington, Virginia 22201
clarendon@seamores.com

Serving Dinner Everyday: 4pm - 9pm
Lunch & Brunch Coming Soon!
- Seamore's Weekday Happy Hour -

$5 Select Beer
$7 Select Wines
$9 Mixed Drinks
1/2 Priced Oysters

- We're Currently Hiring! -
If looking for a Front of House or Back of House Restaurant Position, please contact: clarendon@seamores.com

Montauk Down South

Seamore's is excited to open in Arlington, VA this Fall, bringing our passion for sustainable seafood to the Chesapeake region. Restaurateurs, Jay Wainwright and Topher Bertone-Ledford have paired with local chef, Laurence Cohen, to curate a menu that reflects local flavors and supports the local fisheries. We hope to be your neighborhood restaurant offering refreshing craft cocktails, fresh oysters on the half shell, and our signature Reel Deal. Seamore's will always offer you the freshest seafood you can feel good about, at a great price.
Meet the Team!