King Trivia @ The Hull
March 03, 2021 07:00 PM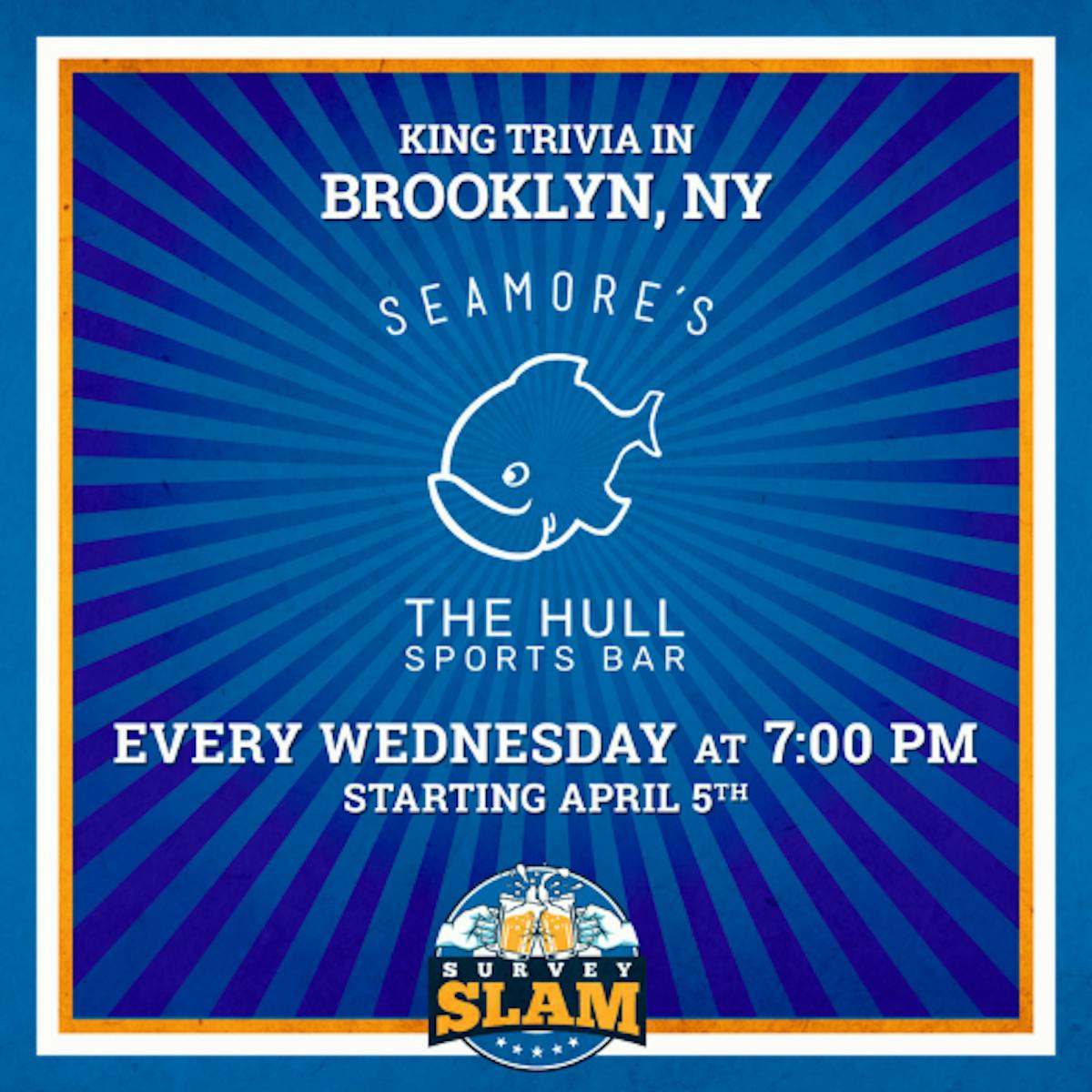 King Trivia AT THE HULL!
Starts Wednesday 4/5 @7pm
every Wednesday evening thereafter
Join us at The Hull at Seamore's Dumbo every Wednesday evening for the ultimate quiz brought to you by King Trivia. Grab your friends that know it all and show us what you've got!
Free to all attendees :) No RSVP needed.
Please email info@seamores.com with any questions.