Main content starts here, tab to start navigating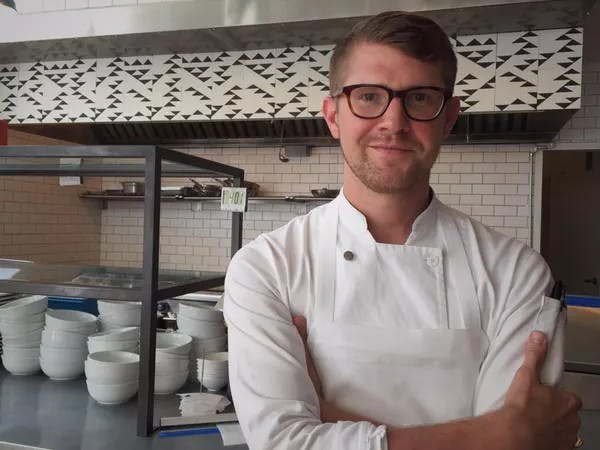 Rob Eggleston
Executive Chef
Rob Eggleston got his first taste of the restaurant business in his hometown of Williamsburg, Virginia. At Chowning's Tavern, located in historic Colonial Williamsburg, Rob worked his way through the restaurant transferring from the front of house to prep cook, and then eventually expediting the kitchen. In his spare time, he often single-handedly catered small weddings and special events for friends and family.

Upon moving to New York City, Rob landed a job at Jams by Jonathan Waxman. Under the careful eye of Executive Chef Ginger Pierce, Rob furthered his culinary education in action ultimately rising to Sous Chef.

Seamore's has been one of Rob's favorite NYC spots since his first time dining here shortly after the restaurant's debut. A chance meeting with Michael Chernow just outside of the Broome Street location began a dialogue which ultimately led to Rob's joining the team as Executive Sous Chef in early 2017.

Rob's passion for simple, delicious food made with locally sourced and sustainable ingredients continues to inspire his culinary imagination. His love for entertaining and ensuring an exceptional dining experience drives his focus on hospitality.